Delhi High Court Directs Municipal Corporations and Delhi Police to Submit Status Report on Tonga Ban Enforcement
Based on a petition filed by PETA India, the High Court of Delhi issued notices to the North, South, and East Delhi municipal corporations; the Agricultural Produce Market Committee (APMC); and Delhi police and directed the municipal corporations and Delhi police to file a status report in six weeks' time regarding the enforcement of the 2010 ban on plying two-wheeled horse-drawn carts, or tongas, in the Delhi region. The court also added the Delhi government as a party in the matter. Advocates Varun Goswami and Rohit Jain appeared for PETA India.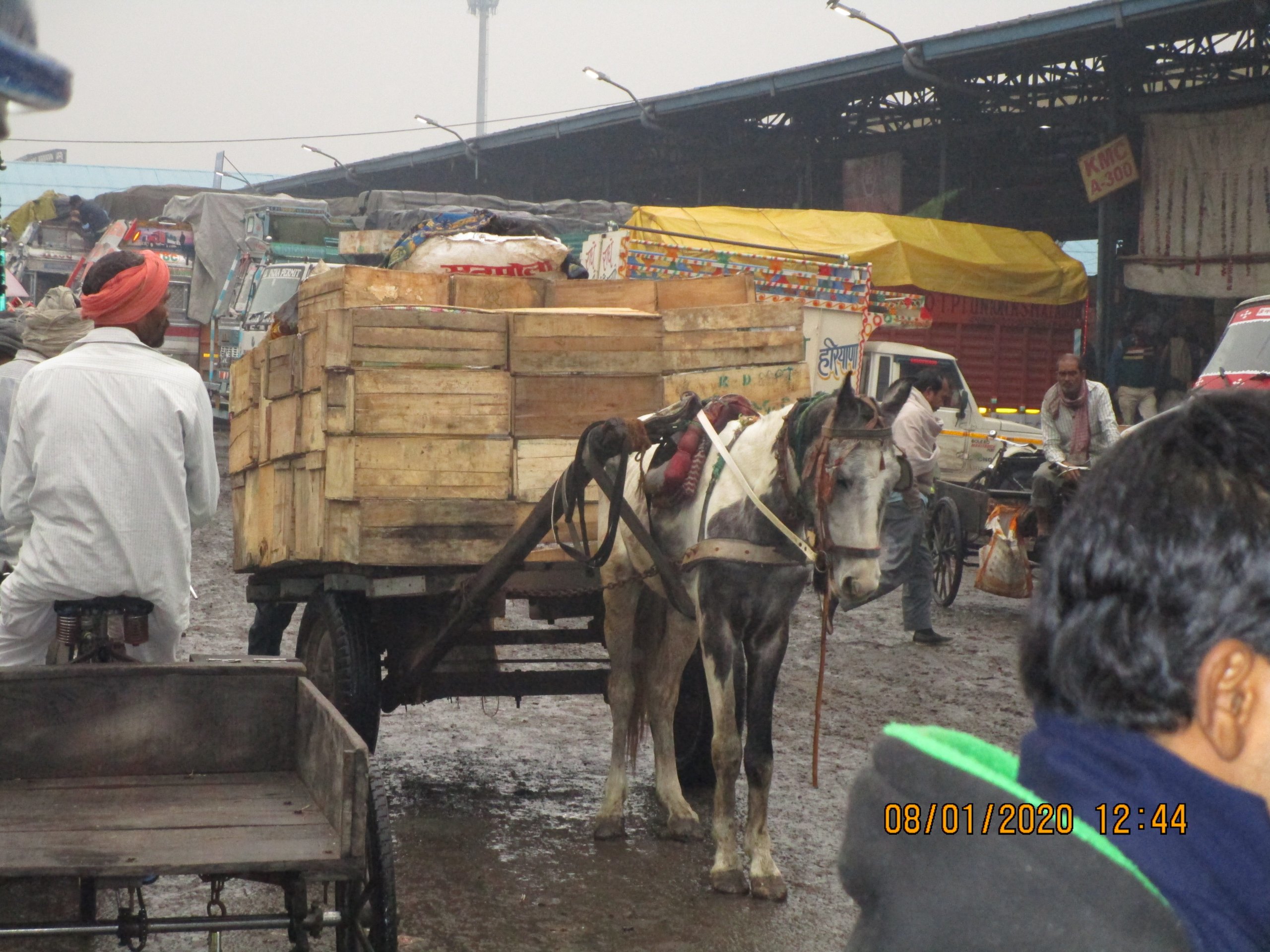 The petition, based on the resolution passed by the Municipal Corporation of Delhi (MCD) in 2010 to ban tongas, seeks for the court to order the municipal corporations to form an enforcement committee to seize animals used to pull tongas and send them to sanctuaries run by reputable animal protection organisations for rehabilitation. Other requests in the petition include an order for the APMC (which runs the vegetable and fruit markets in Azadpur and Okhla) not to use tongas to transport goods and for police to stop the entry of tongas into Delhi from neighbouring states.
To prove that the 2010 decision of the MCD is not being enforced, PETA India conducted field surveys and found that a total of 155 tongas are routinely plying in North Delhi Municipal Corporation areas, 58 are in East Delhi Municipal Corporation areas, and 40 are in South Delhi Municipal Corporation areas. As part of PETA India's Delhi Mechanisation Project to protect overworked and abused working equines – including donkeys, ponies, and horses – and to provide their poor owners with better livelihood opportunities, we have helped replace nine tongas with battery-operated e-rickshaws. The horses who were saved are now in sanctuaries, where they receive veterinary care and are no longer forced to endure the hardship and hazards of pulling heavy carts through the polluted, noisy, congested streets of Delhi.
An investigation by PETA India in 2019 reaffirmed the concerns mentioned in the 2010 MCD resolution banning tongas in Delhi. The resolution states that the tongas have no place on the city's increasingly congested roads. There is also little demand for such slow-moving vehicles, which are cruel to equines. The animals are made to work in the extreme heat and cold, in a highly polluted environment and for prolonged hours. In addition, the carts are often overloaded, exceeding the legal limits on the quantity of goods and the number of passengers that they can bear. Both equines and humans have been seriously injured in traffic accidents. The animals openly defecate on roads, causing a hazard to public health, as their faeces commonly contain tetanus pathogens. They may also have deadly zoonotic diseases (which can be spread to humans) such as glanders. The regular preventive vaccination of these animals is not being practised. Furthermore, the "owners" are unable to provide their animals with healthy, wholesome, and balanced diets or proper shelter during non-working hours, and the carcasses of equines who have died lie rotting on Delhi roads.
Please do your bit: don't ride in animal-drawn carts or use them for transportation!