Dadra and Nagar Haveli Bans Caging of Birds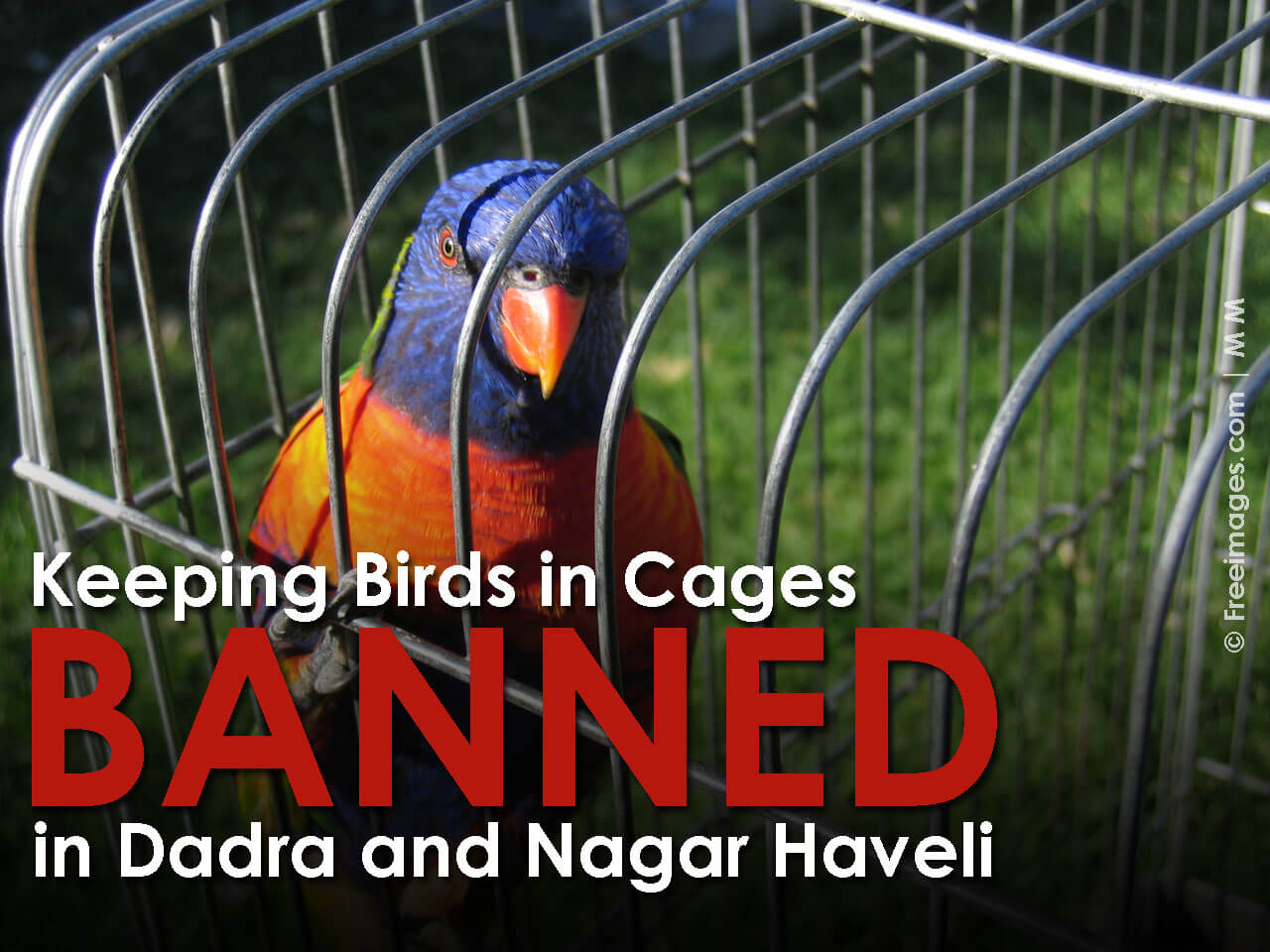 Following an appeal by PETA India to the government of Dadra and Nagar Haveli urging it to ban the caging of birds, local authorities recently issued a circular to ensure that "birds are set free whenever they are found in captivity in inhuman[e] conditions". PETA's appeal came after a judgement passed by the Honourable High Court of Gujarat, which banned the caging of birds, saying that "[i]t is the fundamental right of the bird to live freely in the open sky" and "[t]o keep birds in cages would [be] tantamount to illegal confinement of the birds".
The Animal Welfare Board of India, a statutory body under the Ministry of Environment, Forest, and Climate Change, has also issued a letter to the Principal Chief Conservator of Forests and the Director General of Police of all states and union territories urging them to ban the caging of birds in their areas.
As PETA India pointed out to the Dadra and Nagar Haveli administration, caging birds apparently violates The Prevention of Cruelty to Animals Act, 1960, and The Wildlife Protection Act, 1972. Many birds are torn away from their families and denied everything that is natural and important to them so that they can be sold as pets in India's black-market bird trade. Fledglings are often snatched right out of their nests, while other birds are caught in traps or nets that can seriously injure or kill them as they struggle to break free. Captured birds are packed into small boxes, and an estimated 60 per cent of them die in transit as a result of broken wings and legs, thirst, or sheer panic. Those who survive face a bleak life in captivity, often suffering from malnutrition, loneliness, depression, or stress.
You Can Help
Refuse to buy birds.
If you have a bird you would like to rehabilitate and set free or give to a suitable sanctuary for a better life, please do so only by working with a local forest department or an animal-protection group.