Cruelty-Free School Uniforms in Punjab?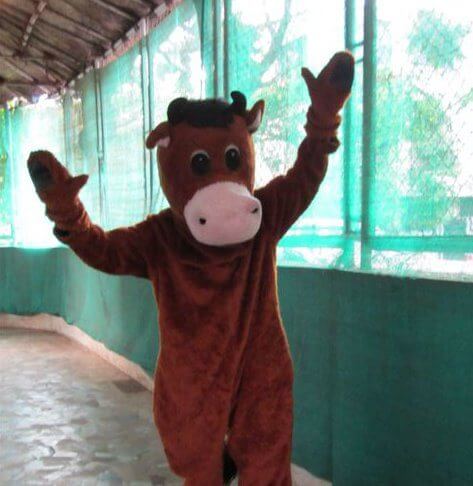 As a part of PETA's campaign to give leather the boot, our campaigner Himani Shetty wrote to the director of education in Punjab telling him about the cruel and toxic processes by which cows are killed and have their skins turned into leather. Now, the good news is that the director's office has issued a memorandum strongly recommending that Punjab schools immediately ban leather shoes in favour of less expensive, animal- and eco-friendly canvas shoes. Hooray!
We would also like to mention that the Himachal Pradesh government has taken steps towards banning leather shoes in its school uniforms. Our very happy campaigner Himani says, "By taking a step towards reducing violence against animals, Punjab – like Himachal Pradesh – is proving that it is a progressive state that cares about the welfare of animals and the environment".
What's wrong with leather? Well, pretty much everything! Take a look at our undercover investigation video of Indian leather industry – which is narrated by Pamela Anderson – and you'll see how cows are beaten and forced to march long distances in searing heat to their deaths. Many collapse from hunger, exhaustion, injury or illness. To get the cows back on their feet, handlers often twist the animals' tails until they break or rub chilli peppers into their eyes. At the slaughterhouse, the animals are hacked at with dull knives.
Join us in making all schools in India leather-free. Never buy leather school shoes for your kids, and write to local school authorities asking them to ban them altogether. We think our investigation video could help you open their eyes. Watch it here: http://www.petatv.com/tvpopup/Prefs.asp?video=Skin_Trade_Pam_Anderson_india_v1.