Compassion Is the Fashion at IRFW
Put on your party clothes, and join PETA's pawrade during India Resortwear Fashion Week (IRFW) at the JW Marriott in Mumbai from 12 to 14 December. The compassionate folks from the IRFW will be encouraging people to adopt homeless dogs and cats from shelters or rescue them from the streets, and PETA India staffers will be manning a stall, asking people to practice their ABCs – animal birth control, that is.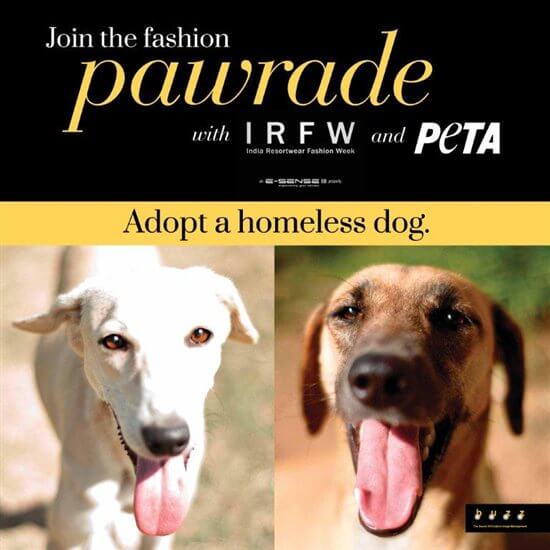 Photos courtesy: Aneesh
PETA's giant "dog" mascot will be handing out free buttons proclaiming, "Compassionistas Love Desi Dogs", and we have a special surprise in store for everyone in attendance who likes sexy actors and stylin' fashion designers. Stay tuned for details.
In the meantime, please take PETA's pledge to adopt – not breed or buy – dogs.