Get Ready, Get Set … HUG!

This mission is closed. For more ways to help animals, sign up here.
Admit it – you've been looking for an excuse to cosy up to that cute vegan in math class. Well, now you've got one: 26 September is International "Hug a Vegetarian/Vegan" Day, a special day to show your ? for vegetarians and vegans.
So organise a hugging meet-up at your college, your favourite coffee shop or another place where you love to hang out, and show your friends, family members and classmates that going vegetarian or vegan is cool, fun, compassionate and, above all, HUG-WORTHY! Gather as many people as you can to celebrate "Hug a Vegetarian/Vegan" Day and have a photo snapped of you receiving a hug while holding a "Hug a Vegetarian" sign, which you can download here. (See why it's important to invite that cute vegan classmate?!)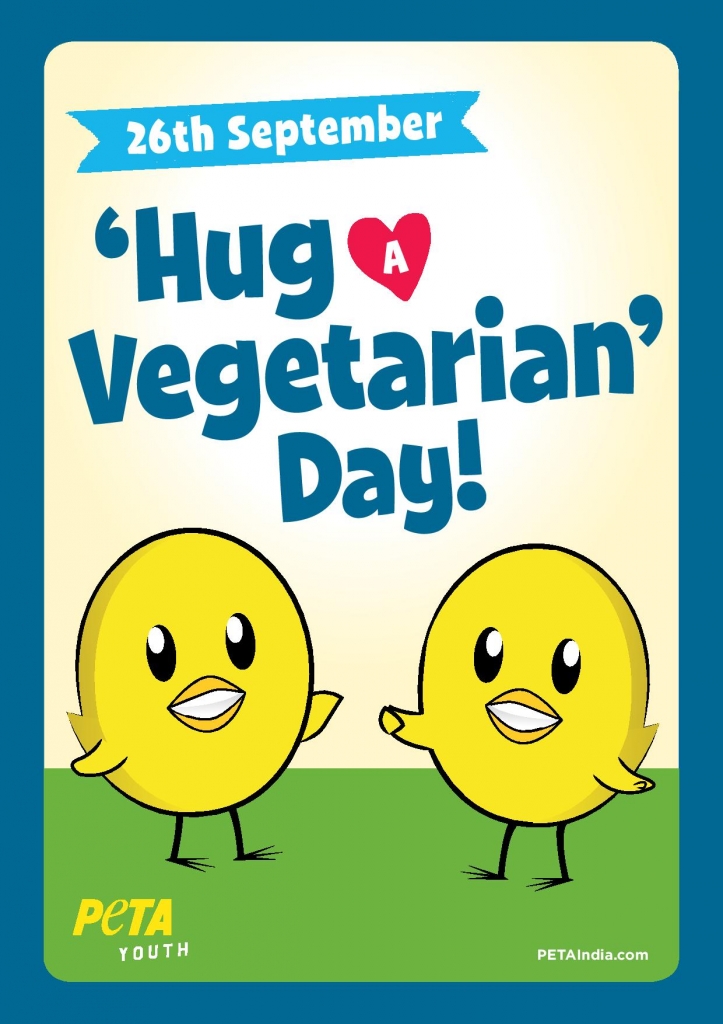 And to help you really get into the spirit of things, we'll send you free "Hug a Vegetarian" posters and stickers to use – just send your name, postal address, e-mail address and mobile phone number to [email protected] before 24 September. Please put "'Hug a Vegetarian Day/Vegan' Pack" in the subject line.
Expect to be busy. There are a lot of vegetarians and vegans in India. Show them that you appreciate all they do for animals and the environment by giving them a big bear hug. (Smooching is optional.)
You'll probably score even more hugs if you make some tasty meat-free food to share with everyone!
And to make this awesome day even more hug-worthy, we'll be sharing the best pictures that we receive on our blog, so don't forget to tell us about it by sending a note to [email protected] and sharing pictures. And don't forget to share your pictures on Facebook, Twitter or wherever else you hang out online!
Happy hugging!