Ayushmann Khurrana Says, 'YES' to Sterilisation
Ayushmann Khurrana, who won a Filmfare Award for his starring role in Vicky Donor, is now appearing in a brand-new PETA ad encouraging people to have their dogs and cats sterilised because animals can't use condoms.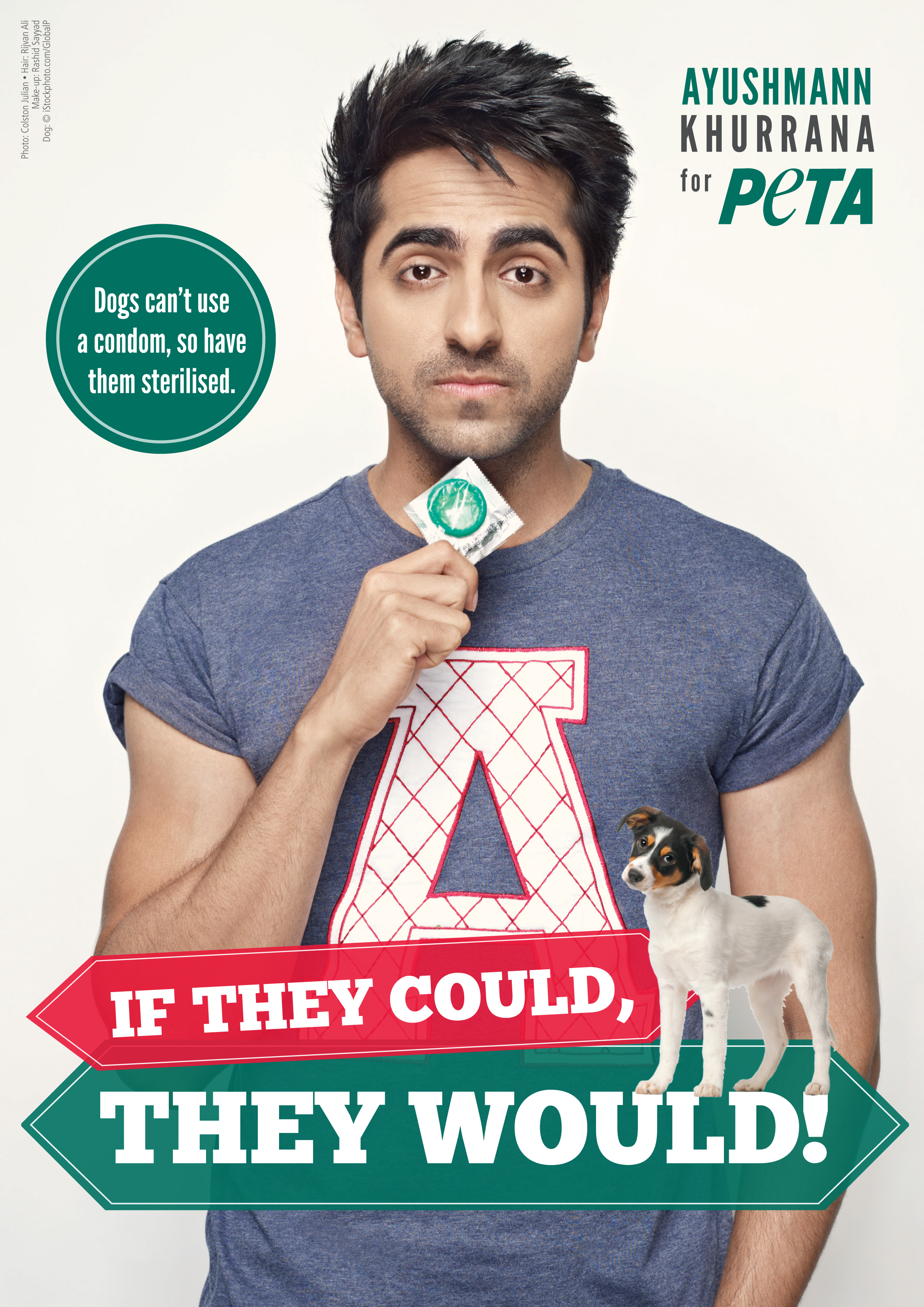 The ad was shot by ace photographer Colston Julian. Khurrana's hair was done by Rijvan Ali and his makeup by Rashid Sayyad.
Ayushmann, who played a prolific sperm donor in Vicky Donor, wants his fans to know that the best way to combat the homeless-animal crisis is to have their dogs and cats spayed or neutered (sterilised). In an exclusive PETA interview, Ayushmann points out that it's up to people to adopt animals and have them sterilised.
"Breeders", Ayushmann says, "add to overpopulation of cats and dogs because if somebody buys a cat or a dog from a pet shop, I think a stray dog or a 'street dog' or a cat loses a chance of a home".
In India, tens of millions of homeless cats and dogs struggle to survive on the streets. Many of them go hungry, are hit by vehicles or are abused by cruel people. Countless others are kept in animal shelters because there aren't enough good homes for them.
"Of course it is very cruel to kill community dogs", Ayushmann says, "and killing community dogs is not the solution because the territory can be then taken by other dogs. So, ultimately, it's better to adopt dogs, and sterilisation is essential".
If you're ready to take Ayushmann's advice, please sign PETA's pledge to practice animal birth control for your dogs and cats.