The Angelic Affair in Jaipur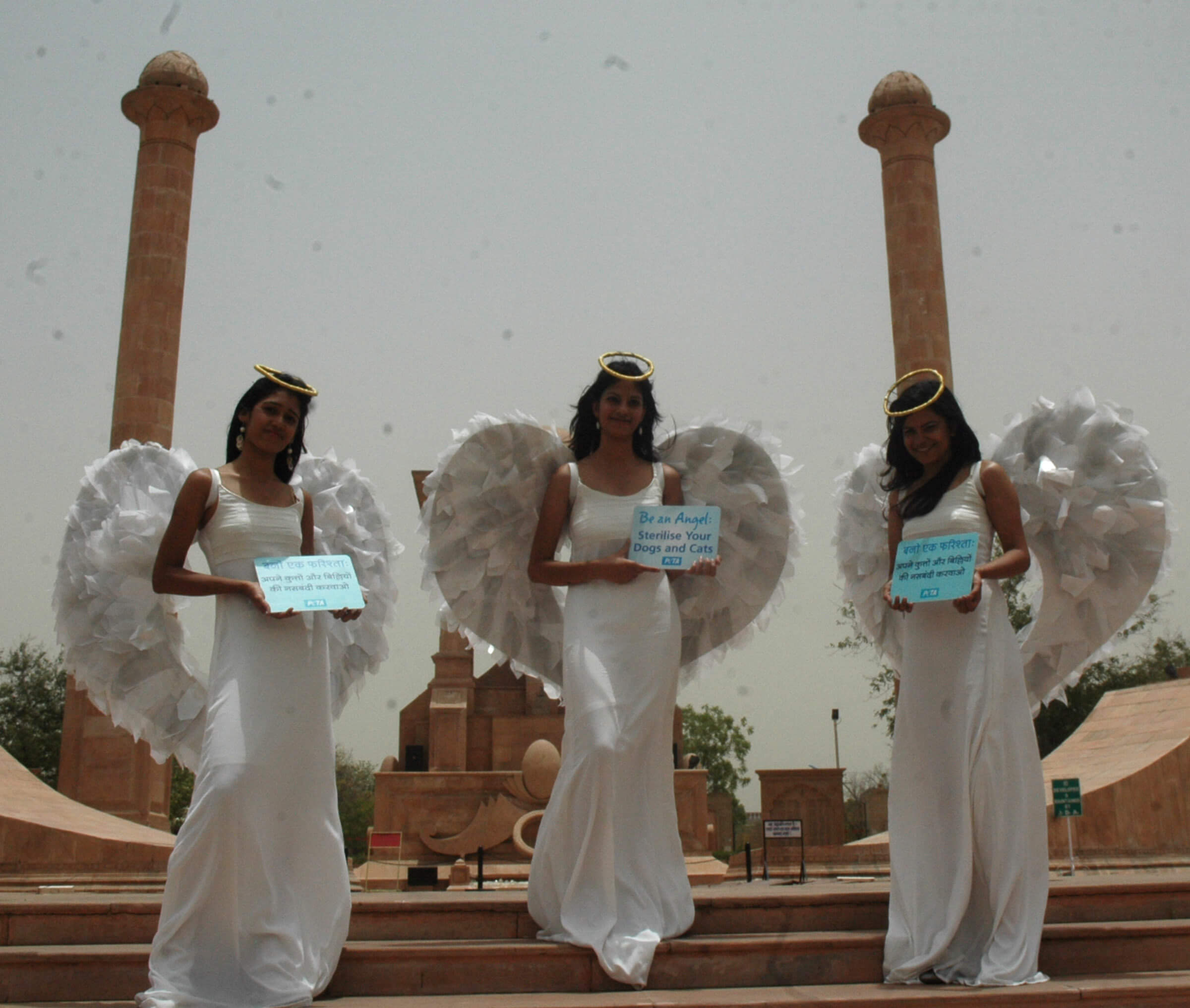 In sultry weather, the people of Jaipur were treated to stunning visual created by PETA India at Amar Jawan Jyoti. Holding a sign that read "Be an Angel: Sterilise Your Dogs and Cats", the lovely Miss Jaipur 2008 Shrishti Saxena was joined by two other gorgeous PETA "angels".
Every year in India, millions of homeless cats and dogs suffer from abandonment, abuse, starvation, disease, highway death or procurement for laboratories. Wonderful, healthy, social, loveable animals lose their lives because of simple math: too many animals and not enough homes.
You can be an angel too by getting the cats and dogs around you sterilized to break the cycle of homelessness. Sterilised animals also live healthier, longer lives and are less likely to roam, fight or bite. Take the pledge to spay and neuter (sterilise) today, and hey, don't forget to tell us how it feels to be an angel for animals! E-mail us at [email protected] and tell us what you've done to help fight animal homelessness.