Amitabh Bachchan and Alia Bhatt Take Early Lead in PETA's 'Hottest Vegetarian Celebrity' Contest
Ever since the nominees were posted for PETA India's Hottest Vegetarian Celebrity 2015 contest, Shaandaar hottie Alia Bhatt and Piku star Amitabh Bachchan have been raking in the votes. But hot on their heels are Anushka Sharma, Aamir Khan, Jacqueline Fernandez, Shahid Kapoor and Dhanush.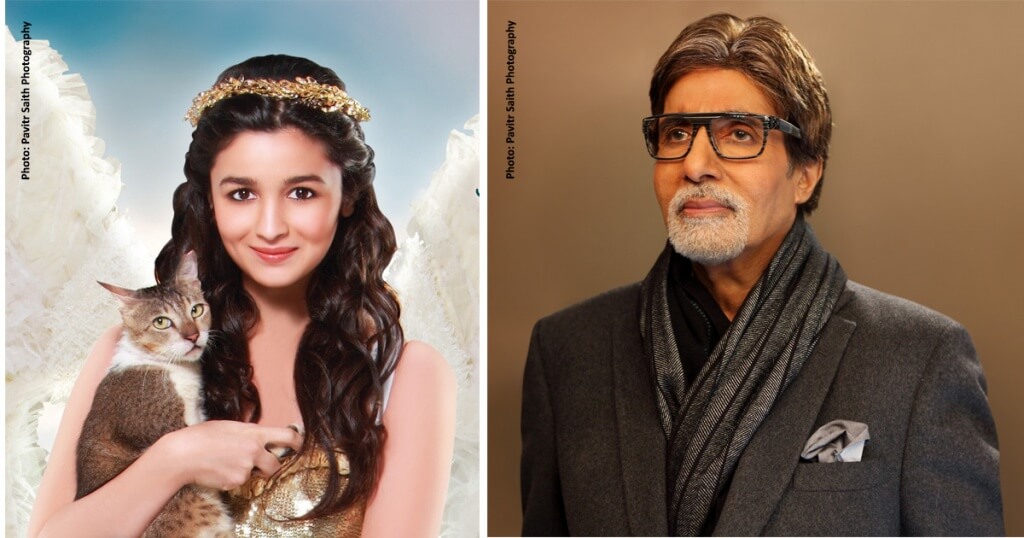 Alia, who makes her debut on this list, says, "The kind of lifestyle and exposure we have due to our profession, it is essential for us to maintain good skin, hair and health. I do have a lot of vitamin- and iron-rich food and drink a lot of water. I prefer having vegetarian food. It is a way to a healthy life".
As shown in PETA's "Glass Walls" video exposé, chickens' have their throats cut while they're still conscious and pigs scream as they're stabbed in the heart. Cows are crammed into vehicles in such large numbers that their bones break as they're dragged off to slaughterhouses, where many are dismembered while they're still alive. On the decks of fishing boats, fish slowly suffocate in panic or are cut open while they're still conscious.
PETA India will announce the winners – who will be selected based on several factors, including vote count – later in December. For full contest details and to cast your vote to help PETA determine the winners, please visit http://bit.ly/1Rq2jJ4