Akhil Akkineni Melts Hearts With Animal Adoption Campaign
Tollywood heartthrob Akhil Akkineni knows how to put his bedroom eyes to good use –and not just for his debut in Akhil. The in-demand film star is also busy laying out the facts and telling his fans how rewarding it is to adopt animal companions from a shelter or the streets. Akhil's cuddly campaign was shot by top photographer YSN Murthy, and his hair and make-up were done by Tamanna Rooz.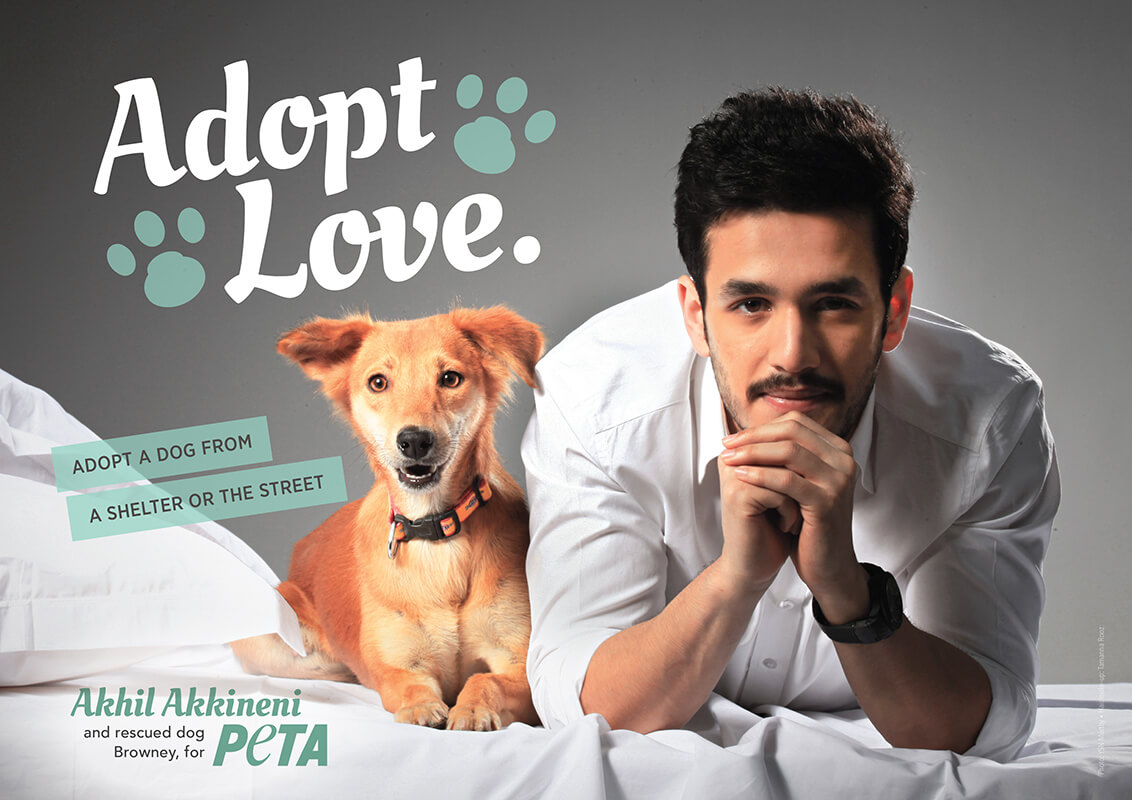 Akhil wants his fans to know that when you open your heart and home to an animal from a shelter or the street, you gain a loving and loyal companion. "I have been brought up in a house where animals are our friends and we treat them as equals. … When someone is mean to a dog, they are being cruel to a living being", he says. "Animals don't deserve to be abused. They deserve to be friends with us and they deserve to be appreciated for the beautiful beings they are.
Akhil believes that "[i]Right now, countless dogs and cats are forced to roam the streets in search of shelter and food, and they often fall victim to abuse from cruel humans, sustain lethal injuries from careless drivers and contract deadly diseases. Shelters are full of animals and unable to meet the constant demand for more space. Breeders and pet shops worsen the animal-homelessness crisis by producing animals who are often purchased on impulse and later abandoned. Adopting a dog or cat from the street or a shelter means gaining a forever-grateful best friend.
Help end animal homelessness by pledging always to adopt animal companions from shelters and never buy them from pet shops or breeders. Don't forget to sterilise your pawed pals as well so that more dogs and cats don't wind up fending for themselves on the streets.