After PETA India's Complaint, Tattoo Artist and Studio Manager Are Booked by Forest Department for Monkey Abuse
After receiving complaints that a tattoo artist was posting photographs and videos of a rhesus macaque – a protected species under the Wildlife Protection Act (WPA), 1972 – on social media, PETA India worked with the Chandigarh Forest Department to file a preliminary offence report against the perpetrator and his studio manager under Section 9 of the Act, read with Sections 2(16)(b), 39, and 51. The men, Kamaljit Singh (alias Kamz Inkzone) and Deepak Vohra, were arrested on 19 August by forest officials for having kept the monkey in captivity illegally for over a year and were released on bail. One of the posted videos shows the monkey being offered a red liquid, which is allegedly wine. The monkey has not been located, and anyone with knowledge of the animal's whereabouts is asked to come forward.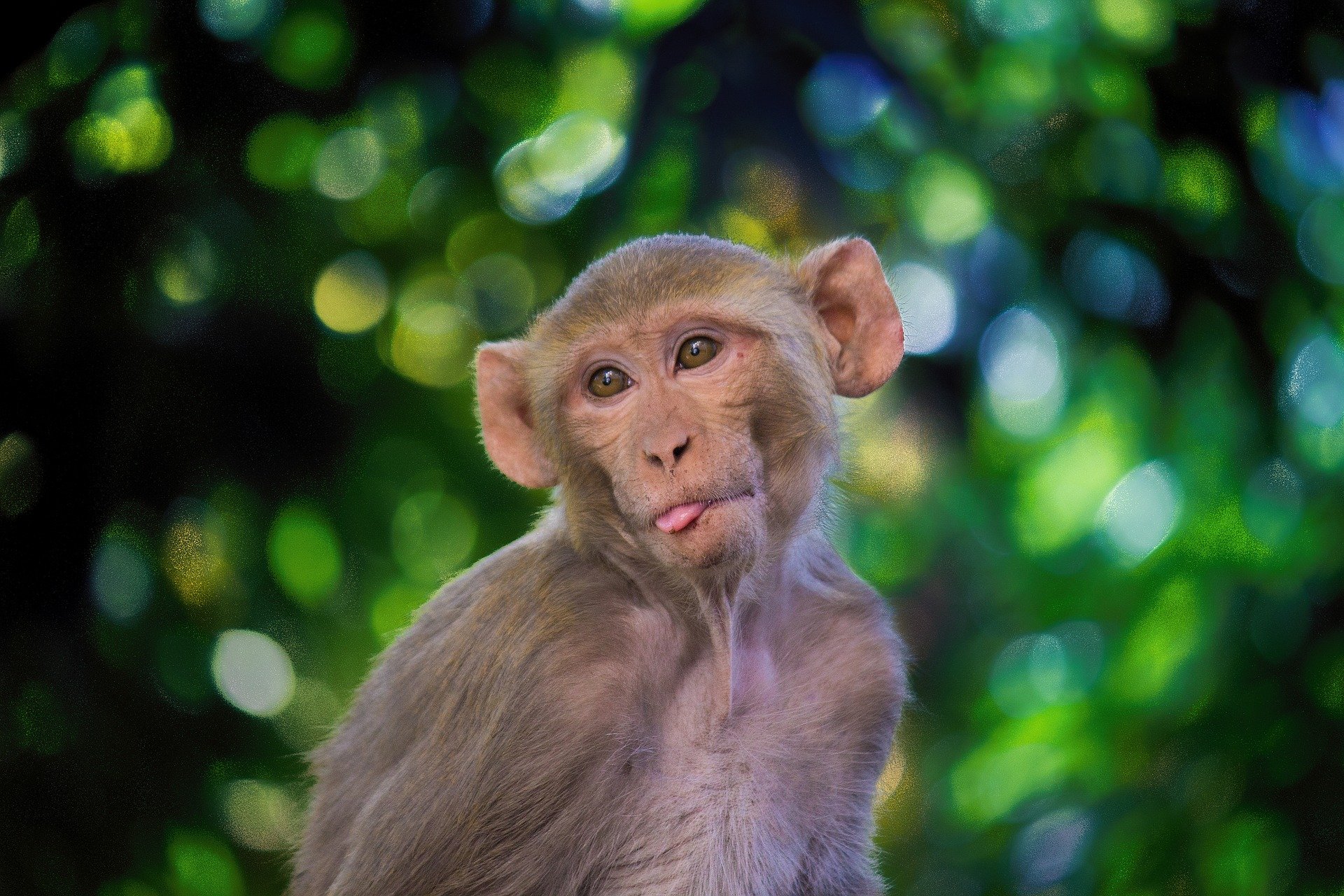 Earlier, upon receiving complaints from people concerned about the monkey's welfare, PETA India shot off a letter to Chandigarh Deputy Conservator of Forests Dr Abdul Qayum. We demanded that a complaint be registered against the perpetrators under various sections of the WPA, 1972, for illegally capturing and keeping in custody a protected wild animal as well as under relevant sections of The Prevention of Cruelty to Animals (PCA) Act, 1960, for abusing an animal.
Wild animals belong in their natural habitats, and exploiting them for profit or keeping them in captivity as "pets" is both morally wrong and punishable by up to seven years in prison and a fine of at least Rs 10,000 under the WPA, 1972. Monkeys are trained to perform tricks through beatings and food deprivation, and their teeth are pulled out so that they can't defend themselves. In 1998, the central government issued a notification under the PCA Act, 1960, stating that monkeys and several other species of wild animals are not to be exhibited or trained as performing animals.
To report illegal cruelty to animals or emergencies involving them, please call PETA India on (0) 98201 22602.
9 Things to Do if You Witness Cruelty to Animals