Adil Hussain joins PETA to say NO to zoos at the North East India Fashion Week
PETA's anti-zoo campaign took off at the North East India Fashion Week when the brilliant weavers and fashion designers N Tsomu, Sapna Sidisow, Yaji Chakpu, Ajum Nalo, Yani Tapak and Anam Chakpu dedicated their opening show Loin Loom Traditional Wear Collection by Weavers of Arunachal Pradesh to the cause. The campaign aims to discourage people from visiting the zoos and contributing to the misery of animals. Weavers showcased traditionally weaved vegan, animal-friendly traditional wear of different tribes of Arunachal Pradesh.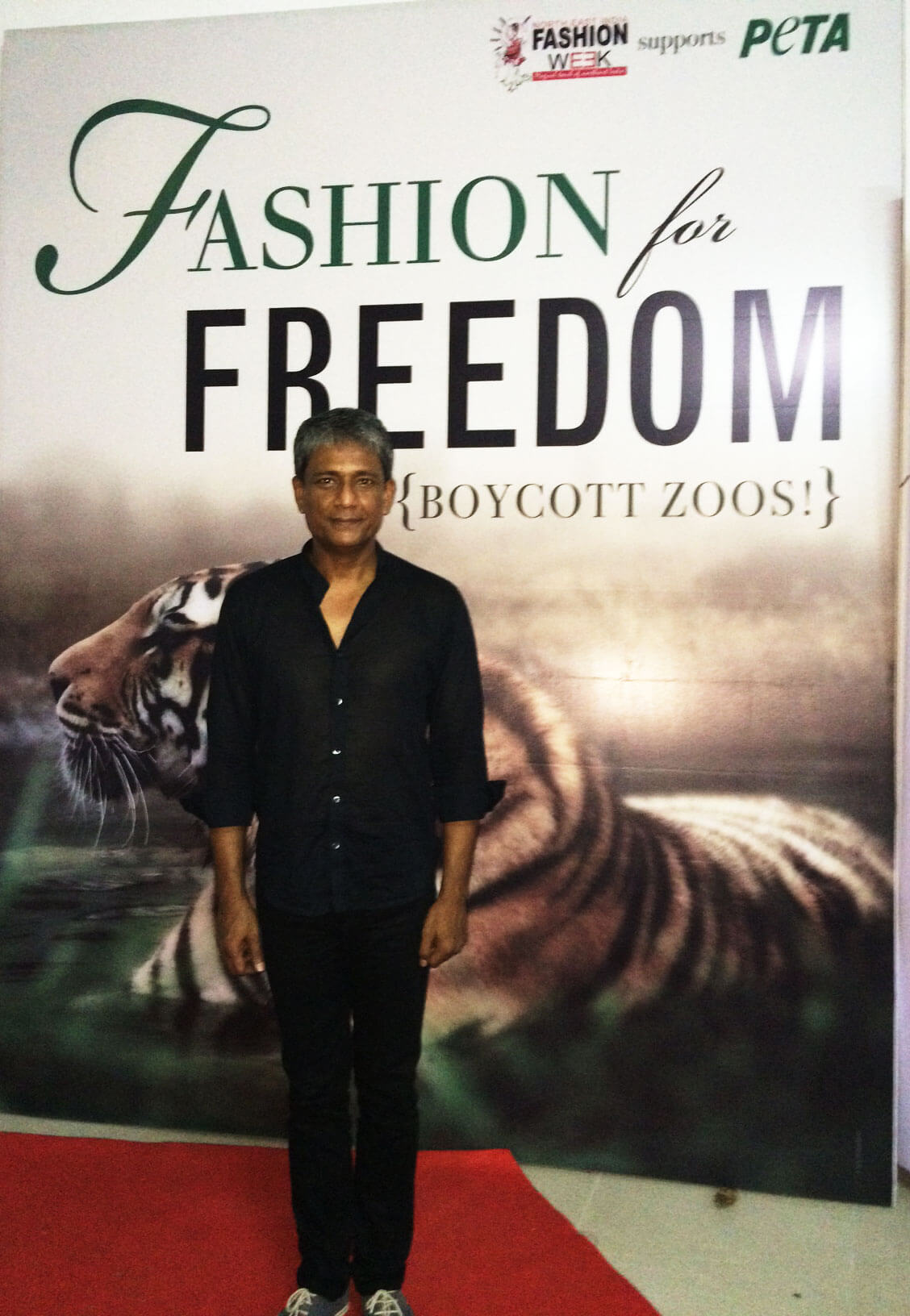 Actor Adil Hussain was the showstopper, performing a sequence dedicated to PETA. The show featured a jungle themed decor with music that included the sounds of wild animals. The models wore tiger bodysuits while PETA representatives Benazir Suraiya and Sachin Bangera walked the ramp with Hussain and the models.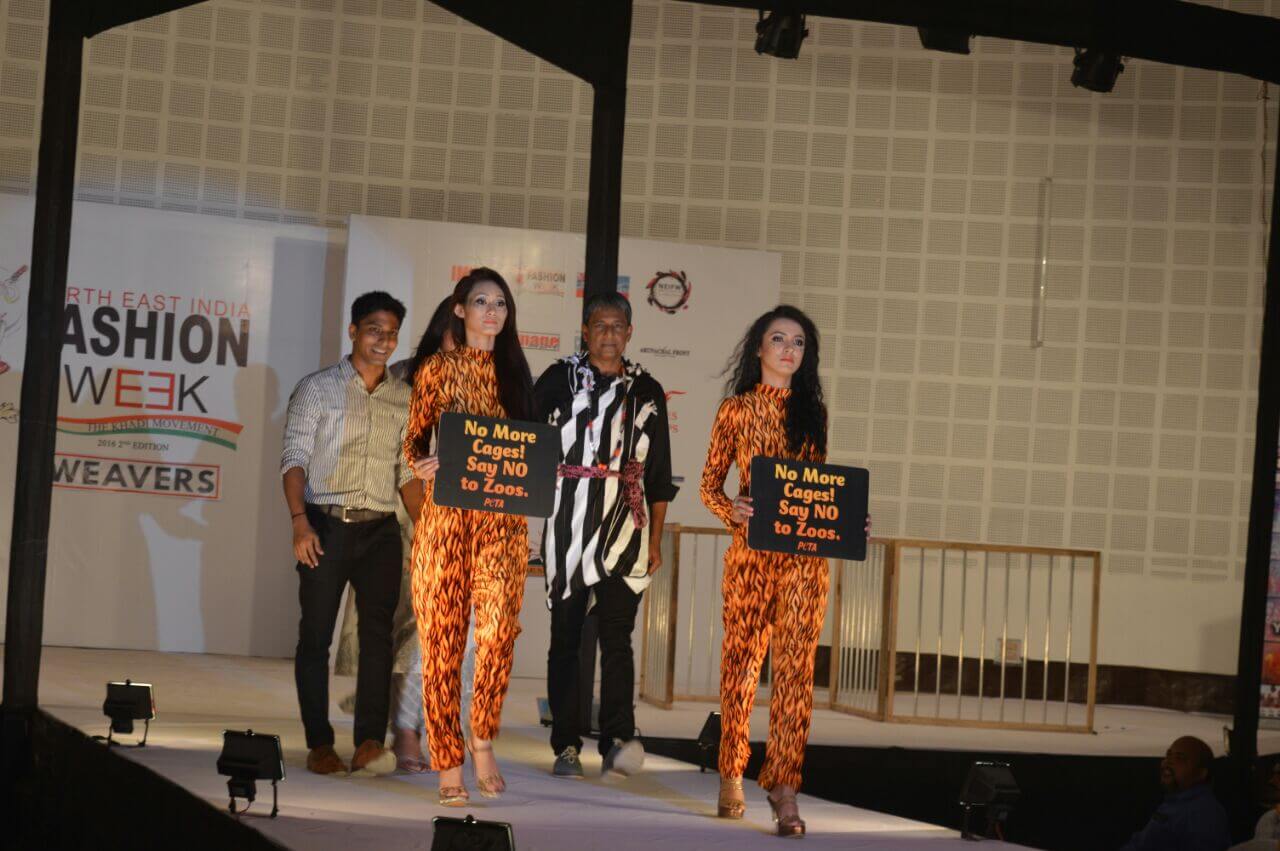 PETA had an attractive information stall decked with celebrity ads supporting the cause at the Fashion Week, where volunteers distributed information about the campaign and other issues affecting animals. PETA's elephant mascot distributed badges to the guests at the fashion week supporting the campaign.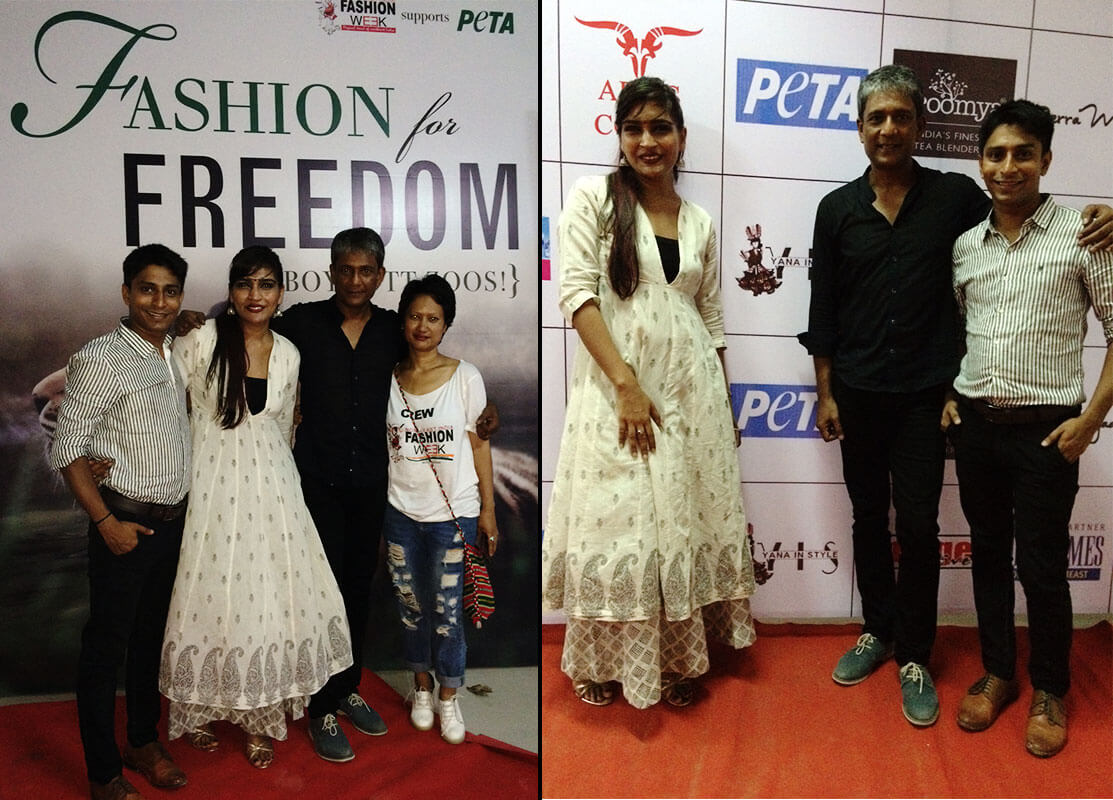 Zoos are nothing but animal prisons where animals are denied everything that is natural and important to them. Animals in zoos often express their frustration and loneliness through obsessive, repetitive and even self-destructive behaviour, such as pacing, head-bobbing and self-mutilation. PETA's extensive investigations into zoos across India have found appalling neglect, decrepit facilities and animal suffering on a massive scale.
What You Can Do
Say no to visiting zoos, and share this video on your social media pages.