Vegetarian/Vegan Starter Kit
Congratulations! You have just taken the first step towards one of the best choices you can make for yourself, animals and the planet.

This guide is packed with info, tips and recipes to help you establish eating habits that you will feel great about.
Did you know that you could save thousands of animals just by adopting a meat-free diet? That's right – going vegan saves lives! And if that's not appealing enough, it's easy, too!
Fill out the form below to receive a free copy of PETA's vegetarian/vegan starter kit. It will guide you through the transition to a healthier, happier, and longer-lasting life.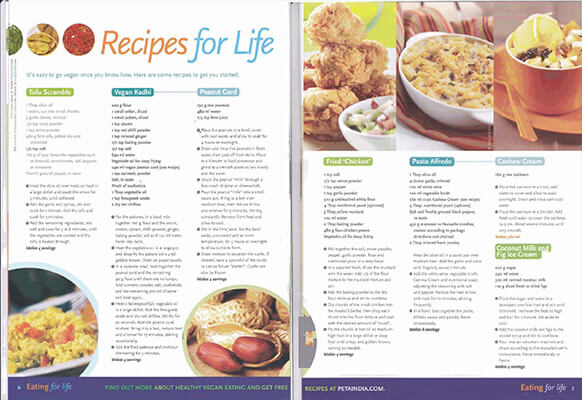 It has everything from recipes to health information and more!
Order your FREE vegetarian/vegan starter kit now!
By signing up here and giving us your contact details, you're acknowledging that you've read and you agree to our privacy policy.