Vegan Coconut Laddoo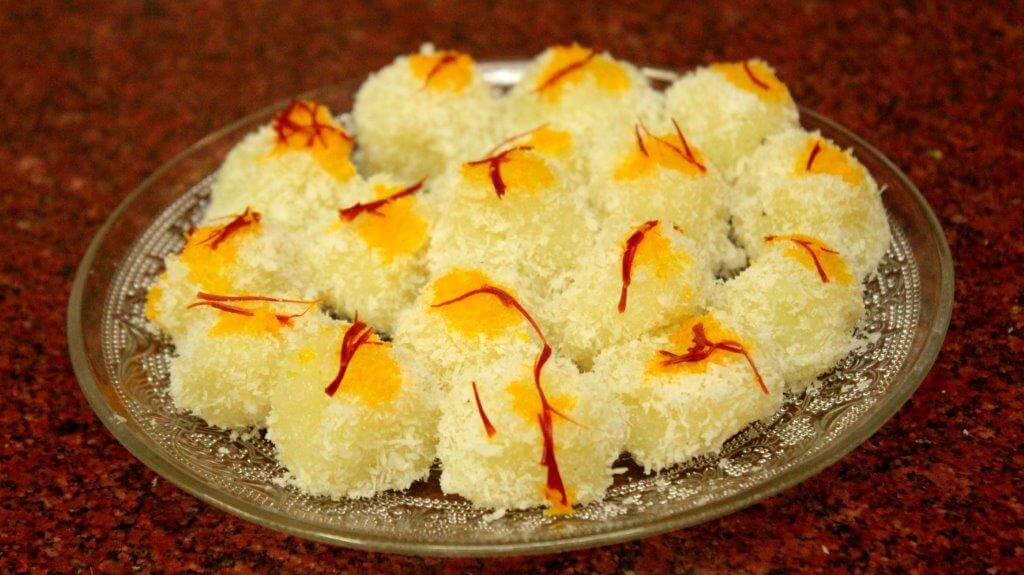 Ingredients:
2 cups grated coconut
3/4 cup coconut cream
1/2 cup sugar
Optional: dried fruit
Method:
Mix 1 cup of the grated coconut with the coconut cream in a saucepan.
Warm over low heat for about 3 minutes.
Mix in the sugar and heat for 5 minutes more.
Remove from the heat and let cool.
Pour the remaining grated coconut into a bowl.
Roll the mixture into balls and coat in the grated coconut.
Garnish with optional dry fruit.
Makes 12 to 15 balls