Win a Pair of Vegan Shoes
Contest is closed. The winners of the Kanabis Vegan Shoes contest are:
First Winner : Shivangi Pandey
Second Winner : Sunita Sadhu
Third Winner : Anjuman Nikhat Jafri
For the second year in a row, our good friends at Kanabis – an all-vegan shoe company famous for its trendy, sassy styles – is teaming up with PETA to reward a lucky animal defender and shoe lover with a pair of super-cute shoes.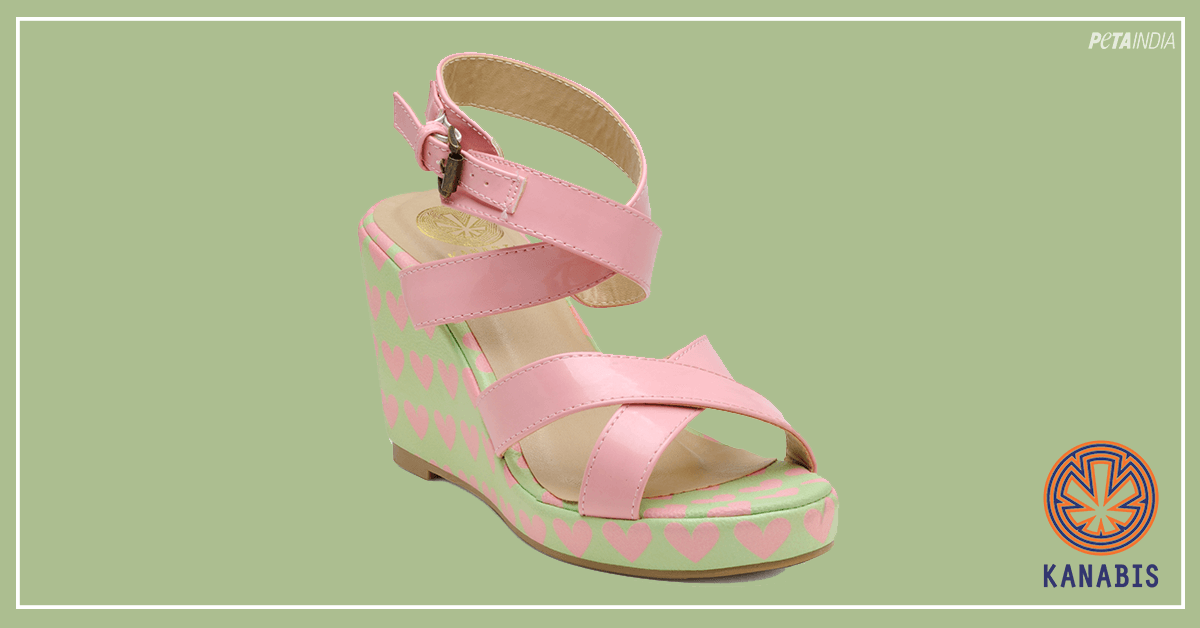 How can these adorable, heart-bedecked, PETA-approved, vegan wedge sandals be yours? To be entered in our contest, just answer this simple question: Why do you love vegan fashion?
Submit your answer using the form below.
By filling out this form you are acknowledging that you have read and that you agree to our terms and conditions and privacy policy.
The person with the answer deemed the most motivating for going leather-free will get a pair of Kanabis Crazy Hearts wedges delivered straight to his or her door. Runners-up, don't despair: second-place winner will be in the running to win a pretty floral canvas Kanabis belt and the third-place winner will receive a leather-free Kanabis diary.
Each year, the global leather industry kills more than 1 billion animals for their skins. Indian cows are often marched vast distances to slaughter. When they stumble and fall from exhaustion, their tails are twisted and broken or chilli peppers are smeared in their eyes to get them to carry on. Other cows and buffaloes are crammed into trucks that are so crowded, the animals are sometimes trampled or gored. At the slaughterhouses, animals' throats are cut, often with dull knives, without prior stunning and in full view of other cattle awaiting the same fate.
Thanks to vegan companies like Kanabis, it's never been easier to turn heads without harming a hair on an animal's head.
Good luck! And remember: by wearing vegan, you're already a winner.
This contest is open to residents of India only. Entries must be submitted by 15 August 2017, and the winners will be announced by 16 August 2017.
Are you a US resident? Visit the PETA US website for other cool contests.