It's said that reading opens up new worlds, and PETA India's list of 10 great books about animal rights and related issues is no exception. Get the straight scoop on what happens to animals whose lives are at the mercy of human activities and what happens to the health of humans who insist on eating animals:
One Can Make a Difference: How Simple Actions Can Change the World – by Ingrid E. Newkirk
This compilation by PETA's world-renowned founder includes original essays by more than 50 celebrities and other notables, including stories by Beatles great Paul McCartney, country music legend Willie Nelson, director Oliver Stone, legendary sitar virtuoso Ravi Shankar, hip-hop artist and fashion mogul Russell Simmons, actor Brigitte Bardot and dozens of others.
Skinny Bitch – by Rory Freedman and Kim Barnouin
The subtitle for this in-your-face (and fun!) vegan primer says it all: "A No-Nonsense, Tough-Love Guide for Savvy Girls Who Want to Stop Eating Crap and Start Looking Fabulous".
Skinny Bastard – by Rory Freedman and Kim Barnouin
The plucky pair behind Skinny Bitch offers a "kick-in-the ass for real men who want to stop being fat and start getting buff".
Dr. Neal Barnard's Program for Reversing Diabetes – by Dr Neal Barnard
The founding president of the Physicians Committee for Responsible Medicine, Dr Neal Barnard, explains how to reverse diabetes without drugs by following a scientifically researched low-fat vegan diet.
Committed: A Rabble-Rouser's Memoir – by Dan Mathews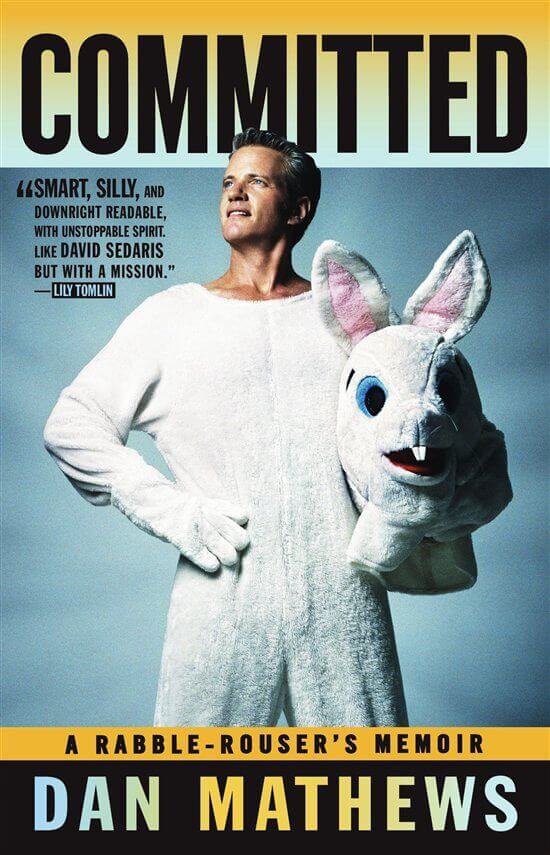 This compelling – and hilarious – book by PETA US' senior vice president reveals how his often outlandish exploits in the name of animal rights have led to big victories for animals and grabbed headlines around the world.
Forks Over Knives: The Plant-Based Way to Health, – edited by Gene Stone
This compilation of writings by nutritionists, scientists, and medical professionals examines how a plant-based diet can help control – and even reverse – leading degenerative diseases, discusses the environmental and animal-related benefits of going vegan and includes more than 100 delicious recipes to get you on your way.
Animal Liberation – by Peter Singer
Often cited as the work that gave birth to the modern animal rights movement, this updated edition of Princeton University Professor of Bioethics Peter Singer's 1975 classic has inspired millions worldwide to propel the fight for justice for animals into one of the most important social causes of our time.
The Food Revolution: How Your Diet Can Help Save Your Life and Our World – by John Robbins
The Pulitzer Prize–nominated author for his acclaimed earlier work Diet for a New America points out the dire consequences that an animal-based diet has on our bodies and our planet.
The Pig Who Sang to the Moon: The Emotional World of Farm Animals – by Jeffrey Moussaieff Masson
This book takes an intriguing look at the irrefutable evidence that animals who are grotesquely abused on factory farms and in abattoirs have distinct personalities, complex emotions and a degree of intelligence that makes their designation as "food" a true travesty.
Eating Animals –  by Jonathan Safran Foer
Combining science and a healthy dose of detective work, the author explores the lore and traditions many people use to justify their eating habits and the cruel consequences that those habits have for animals used for food.