Jacqueline Says, 'Always Adopt' at LFW
Bollywood hottie Jacqueline Fernandez and Lakmé Fashion Week have teamed up with PETA India to promote the adoption of dogs who are languishing in animal shelters or living in the streets. The theme for the campaign is "Fashion for Paws Not a Faux Pas. Rescuing Dogs Makes the Best Fashion Statement".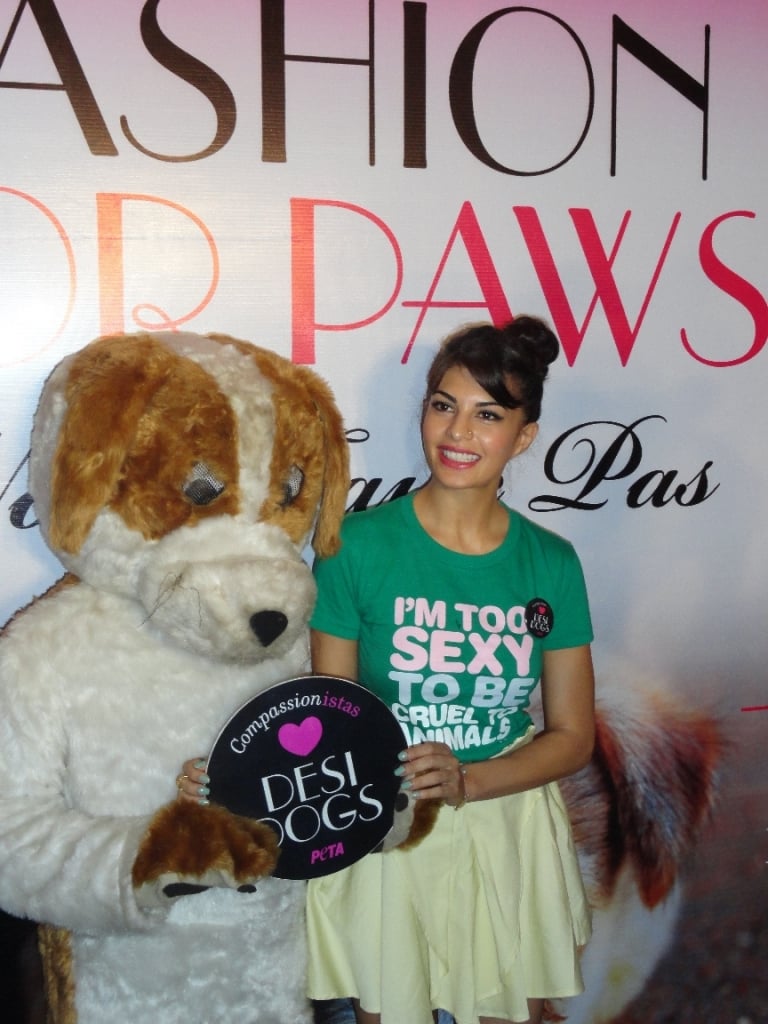 "Nothing is more rewarding than giving a lonely dog or cat a new lease on life", says Fernandez, who has also joined with PETA to urge the Mumbai government to ban horse carriages from the city. "These animals are eager for acceptance and love, and the best part is that they also enjoy returning it!"
Across India, stray dogs and cats struggle to survive on the streets while countless other dogs and cats languish in animal shelters for lack of enough good homes. People can bring joy into the life of a homeless dog or cat – and into their own lives – by adopting a lovable and loving homeless animal.
Make a difference for homeless dogs! You can also sign our pledge to choose to adopt if you have the time, space and resources to care for a dog or cat. Always get your animal companions sterilised!