The Hottest Vegetarian Celebrities Are …
The votes have been counted, and the judges have completed their deliberations. PETA India's Hottest Vegetarian Celebrities of 2012 are Vidya Balan and Amitabh Bachchan!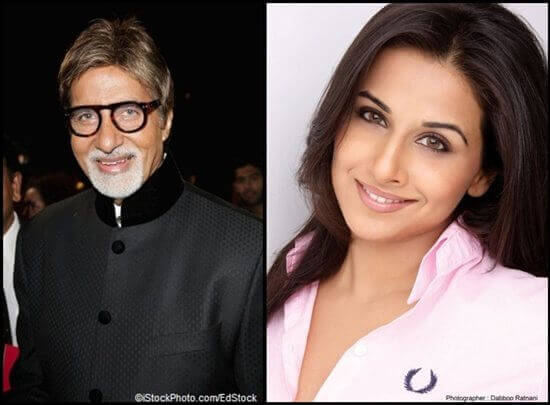 Vidya Balan is known in Bollywood as a "female hero", and we have to agree. This brainy beauty is quick to credit her vegetarian diet with keeping her healthy, and we're quick to credit her with saving hundreds of animal lives. Congratulations are in order for Vidya for another reason, too: she just married Siddharth Roy Kapur last month. We're sure that the wedding reception was full of heavenly vegetarian dishes.
Vidya is no stranger to sharing the screen with Amitabh Bachchan since the two have starred together in Eklavya: The Royal Guard and Paa – and now the duo is sharing Hottest Vegetarian Celebrity honours. Amitabh's father chose his son's name because it means "the light that will never go off", and Amitabh has certainly lived up to his moniker. As one of the most acclaimed Bollywood stars and one of India's most influential vegetarians, Amitabh is a hero for both humans and other animals.
Congratulations, Vidya and Amitabh!
Want to eat like a star? Request a free vegetarian/vegan starter kit packed with everything you need by writing to [email protected]. Don't forget to include your full postal address.