Introducing Our 'PETA-Approved Vegan' Logo for Easy Shopping!
Finding animal-friendly clothing, accessories and retail products just got even easier, thanks to the "PETA-Approved Vegan" logo. Popping up on products everywhere, this nifty new logo makes it a snap to spot animal-friendly items at a glance. All companies that use the "PETA-Approved Vegan" logo must sign PETA's statement of assurance verifying that their products are vegan, so you can shop with confidence.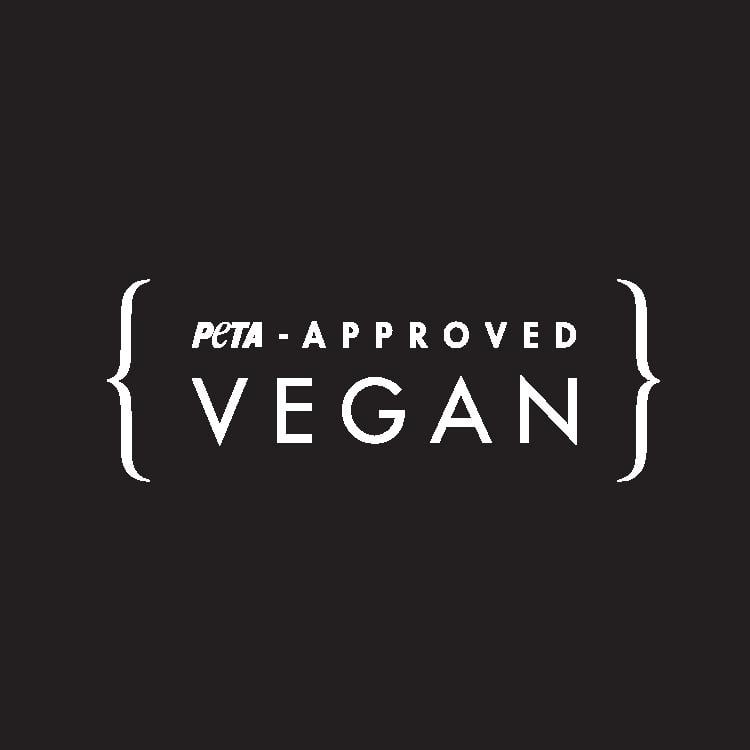 Companies may use the logo in relation to their vegan products or, if the companies are fully vegan, in relation to their shops as a whole.
Are you interested in using the "PETA-Approved Vegan" logo on your product labels and promotional materials? Getting certified is just about as simple as filling out our questionnaire and statement of assurance and sending them to [email protected]. Once we receive them, we  will be in touch with you about the rest of the easy process and with any ideas we have about how we might work together.
Once certified, companies can use our logo, free of charge, on their products, tags, literature, in-store displays, websites and social media with regard to vegan items. To meet individual design needs, the logo may be used in white-on-black and/or black-on-white styles. Companies that are entirely vegan can place the logo on their homepage and/or storefronts to show that they are proudly "PETA-Approved"!
Note: This logo may be used in relation to vegan clothing, shoes, accessories, furniture and other items that could otherwise be made of leather, fur, wool or silk. If you are a retailer of cruelty-free cosmetics or household products such as soap, we have a different logo which is described here. If you are a retailer selling vegan food, contact [email protected].
Check out the companies that are already using the "PETA-Approved Vegan" logo:
Sellers of Bags, Shoes, Wallets, Belts and Other Accessories
Sellers of Faux Leather
Sellers of Clothes
Sellers of Other Vegan Products