One of the best parts of Christmas is sharing food, and whether you're trying a new vegan recipe or veganizing your favourite dishes this year, it's never been easier to eat with compassion.
Try using vegan mozzarella by Soft Spot that melts perfectly and vegan paneer with taste and texture matching the original by 1Ness Veganeer – both winners of PETA India's 2020 Vegan Food.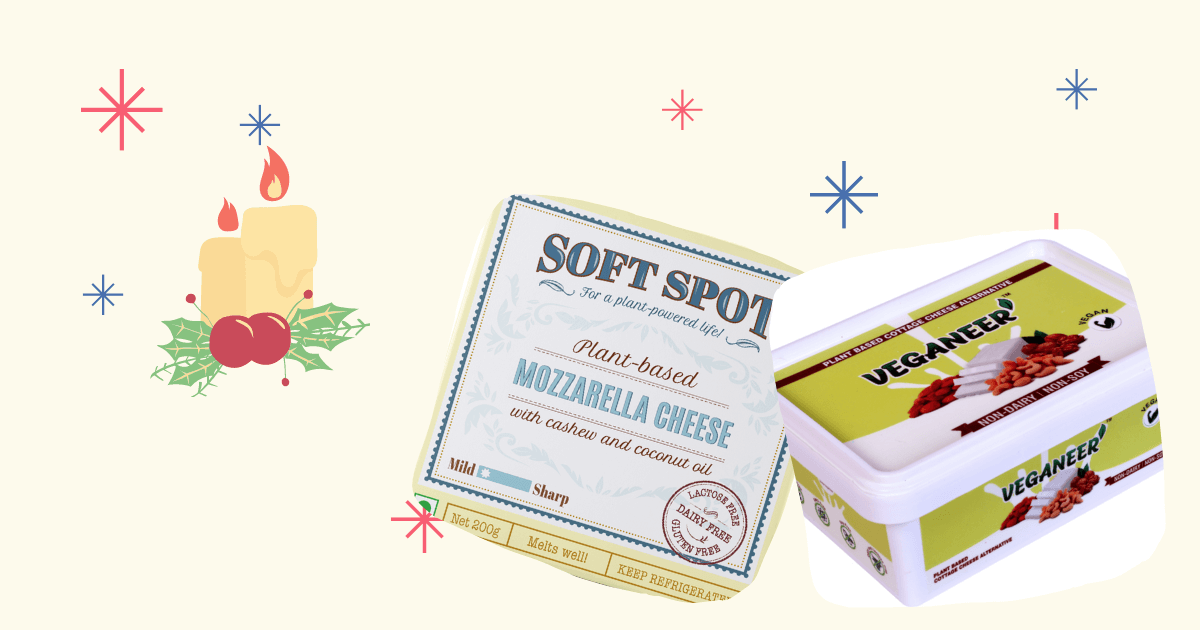 Chetran's Soyakhand (vegan shrikhand) delivers creamy sweetness without the guilt, Epigamia's tasty coconut-milk yogurts are full of probiotics, and many companies sell vegan meat in stores and online, including Gooddot, Vezlay, and Veggie Champ, whose mock duck won our Best Vegan Meat Award. Urban Platter (another PETA India award winner), Vegan Mall, Amazon India, Vegan First, and Vegan Dukan have large selections of vegan meat and other vegan foods that ship to your door.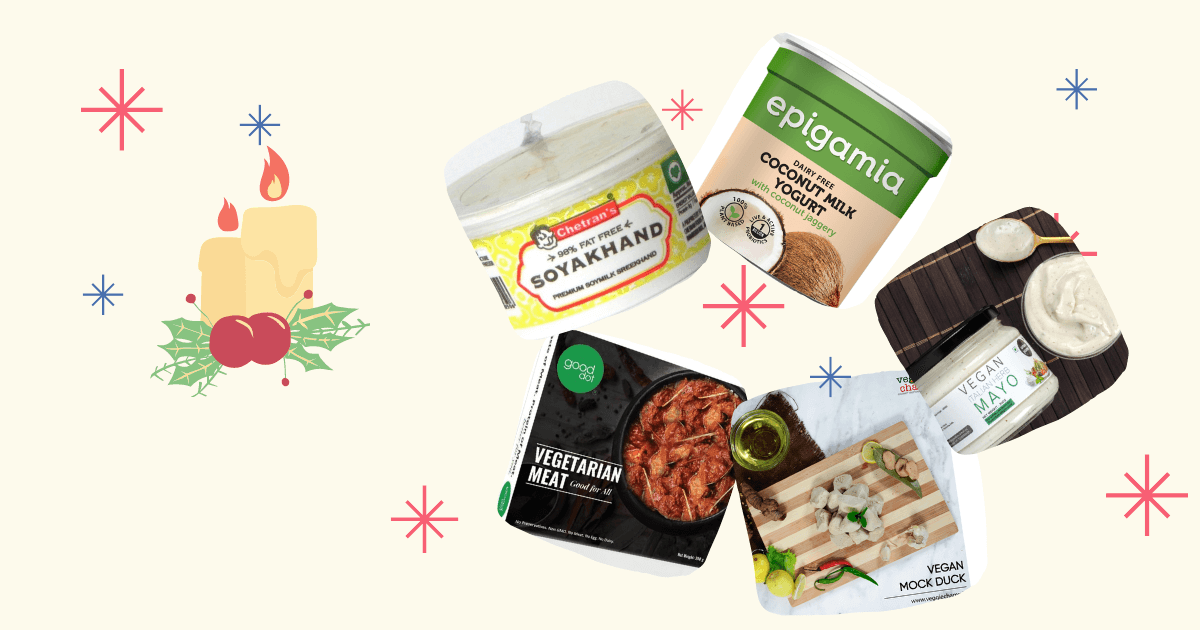 For dessert, An Ode to Gaia's vegan cupcakes, macaroons, and Christmas fruit and gingerbread cakes are heaven on a plate.
View this post on Instagram
Make Christmas even more special by dressing up in animal-friendly fashion, not cruelly obtained wool, leather, silk, or fur.
Try a gorgeous vegan saree by Ghatkopar Cloth Stores, stylish vegan shoes from Papa Don't Preach by Shubhika, high-quality vegan leather bags and wallets by Broke Mate, and dapper vegan men's shoes from The Alternate – all winners of PETA India's Vegan Fashion Awards 2020!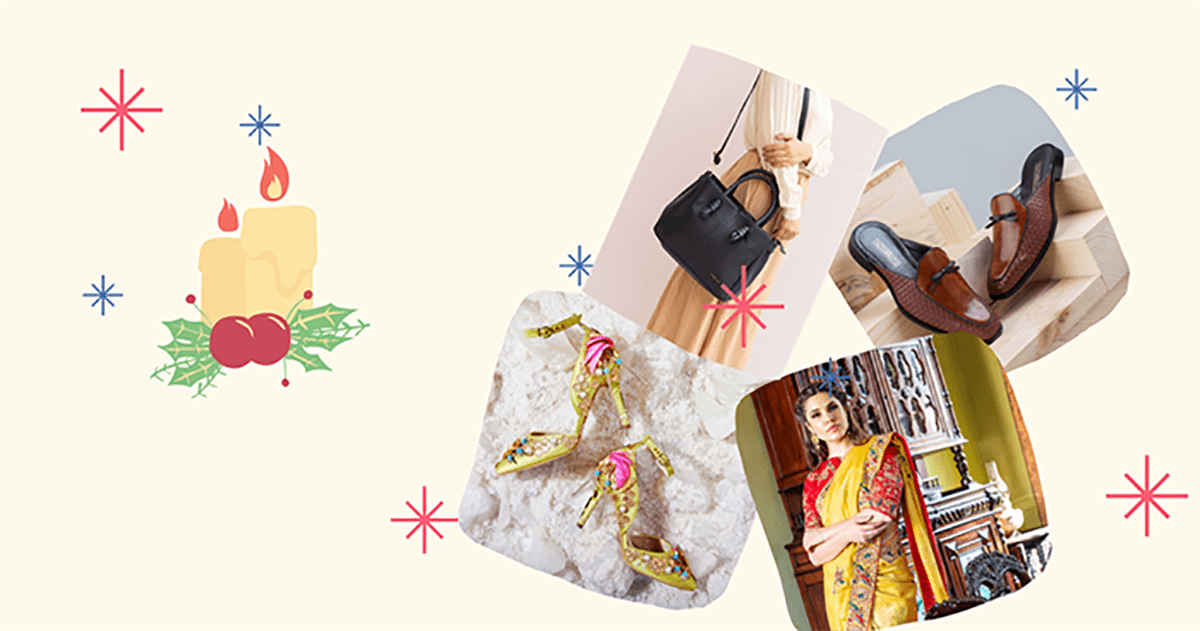 If you're into athleisure, check out adidas' vegan trainers and Deviee's vegan activewear. Vegan fashion really is on the cutting edge: Lakme Fashion Week's Sustainable Fashion Day went leather-free, Malai makes vegan leather out of coconut waste, and FABORG uses Calotropis plants to make vegan wool. Finish off your look with vegan cosmetics, which you can find by looking for the Beauty Without Bunnies cruelty-free logo.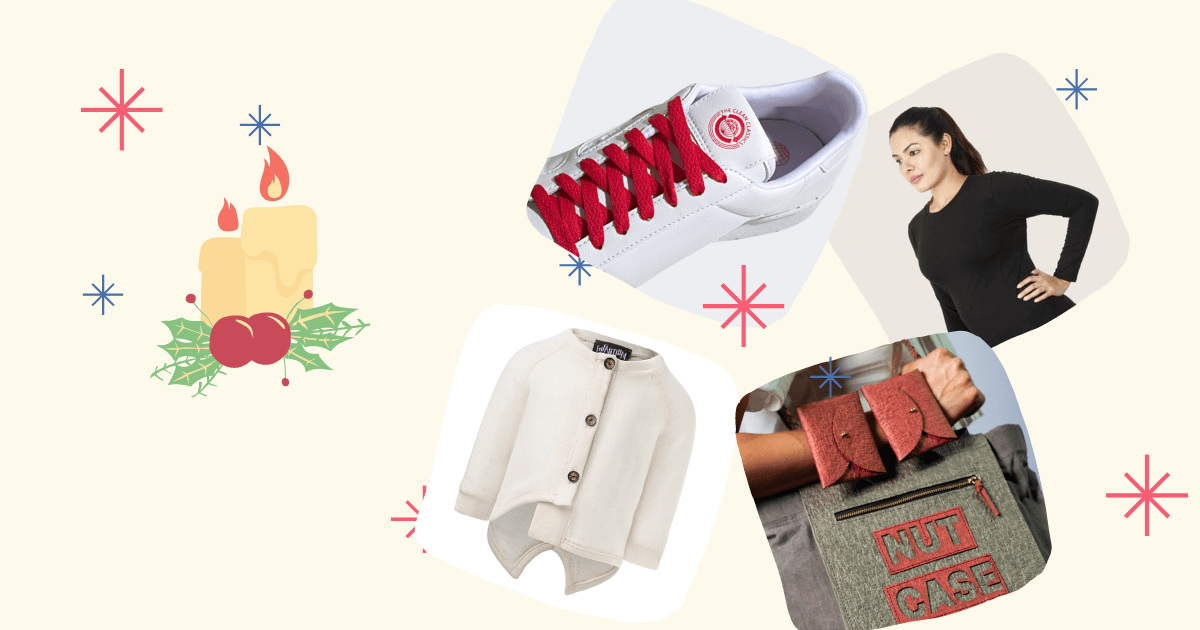 Shopping for gifts is so much more enjoyable when you support brands using the "PETA-Approved Vegan" logo. Their products are good for animals, the environment, and human health. Persuade a chai lover in your life to ditch dairy by giving them an assortment of scrumptious vegan milks (we love RAW, So Good Almond Fresh, Goodmylk, and Nutriva, which makes vegan buttermilk, among others), or treat a loved one to a decadent vegan meal at Ahimsa – The Vegan Cafe in Mumbai. Plix plant protein powder helps fitness buffs build muscle, and Herbal Strategi makes 100% natural vegan insect repellents and sanitisers that are safe for companion animals, kids, and the environment and that make great stocking stuffers. Everyone could use some pampering this year, and buying beauty and skin-care gifts from Plum or Disguise Cosmetics is just the ticket.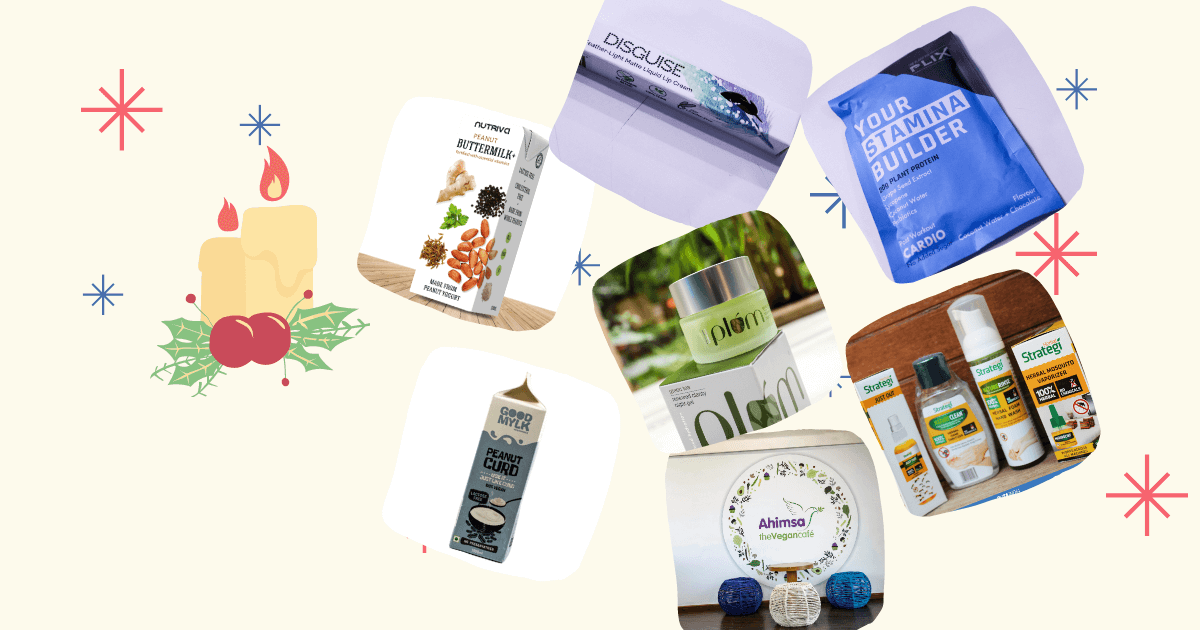 Make this Christmas the merriest one yet, and help spread peace on Earth by choosing vegan. You'll end 2020 on a high note for animals, the environment, and your own health!