Following Irinjadappilly Sree Krishna Temple's compassionate pledge to never keep or hire live elephants or any other animals for rituals, festivities, or any other purpose, PETA India gifted an astonishing lifelike mechanical or "robotic" elephant, lovingly named Irinjadappilly Raman, who will now help conduct ceremonies at the temple in a safe and cruelty-free manner. Many noted figures, such as astrologer Padmanabha Sharma, tantri Karumathra Vijayan, and Sree Padmanabhaswamy Temple priest Sadeeshan Namboothiri, attended the "Nadayiruthal" (a ceremony to offer the elephants to gods) of Irinjadappilly Raman. Award-winning Indian film actor Parvathy Thiruvothu sent her support to PETA India in presenting this innovative solution that will spare real elephants a life in which they are taken away from their families and forest homes, deprived of everything that is natural and important to them, and kept constantly chained, lame, and lonely.
Most elephants in captivity in the country, including in Kerala, are being held illegally or have been transported to a different state without permission. Because elephants are wild animals who would not willingly obey human commands, when used for rides, ceremonies, tricks, and other purposes, they are trained and controlled through severe punishments, beatings, and the use of weapons with a metal-tipped hook. Many have extremely painful foot ailments and leg wounds from being chained to concrete for hours on end, and most do not get adequate food, water, or veterinary care, let alone any semblance of a natural life.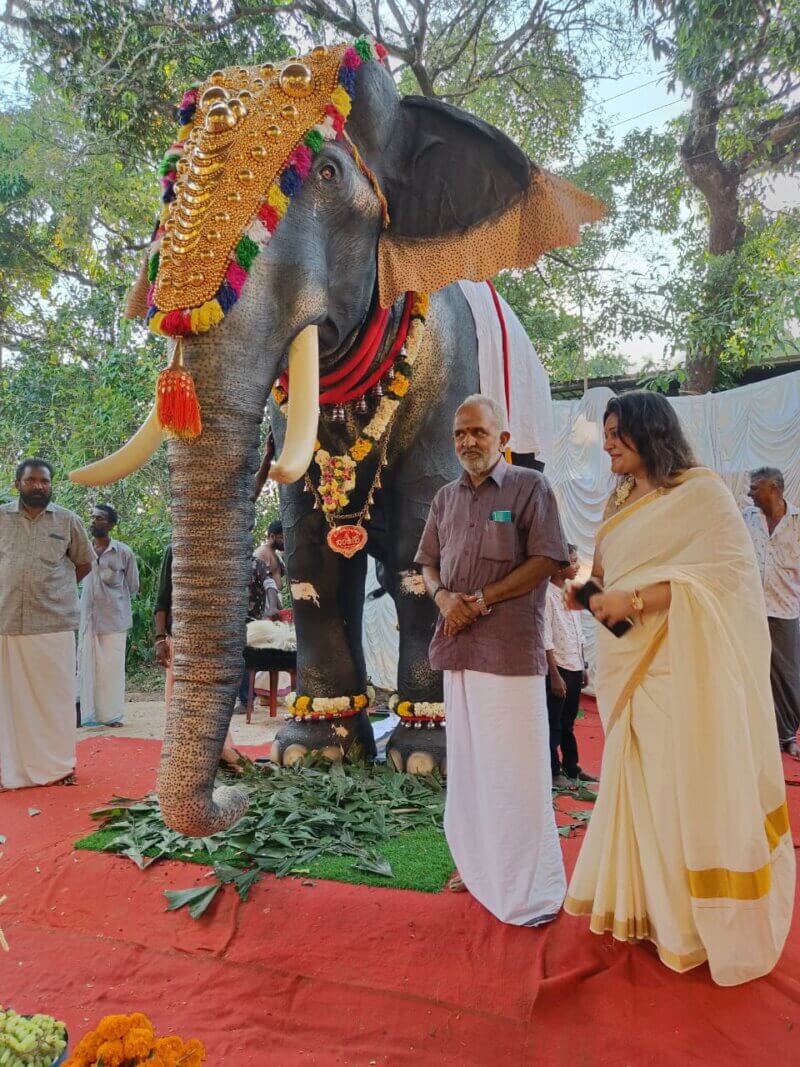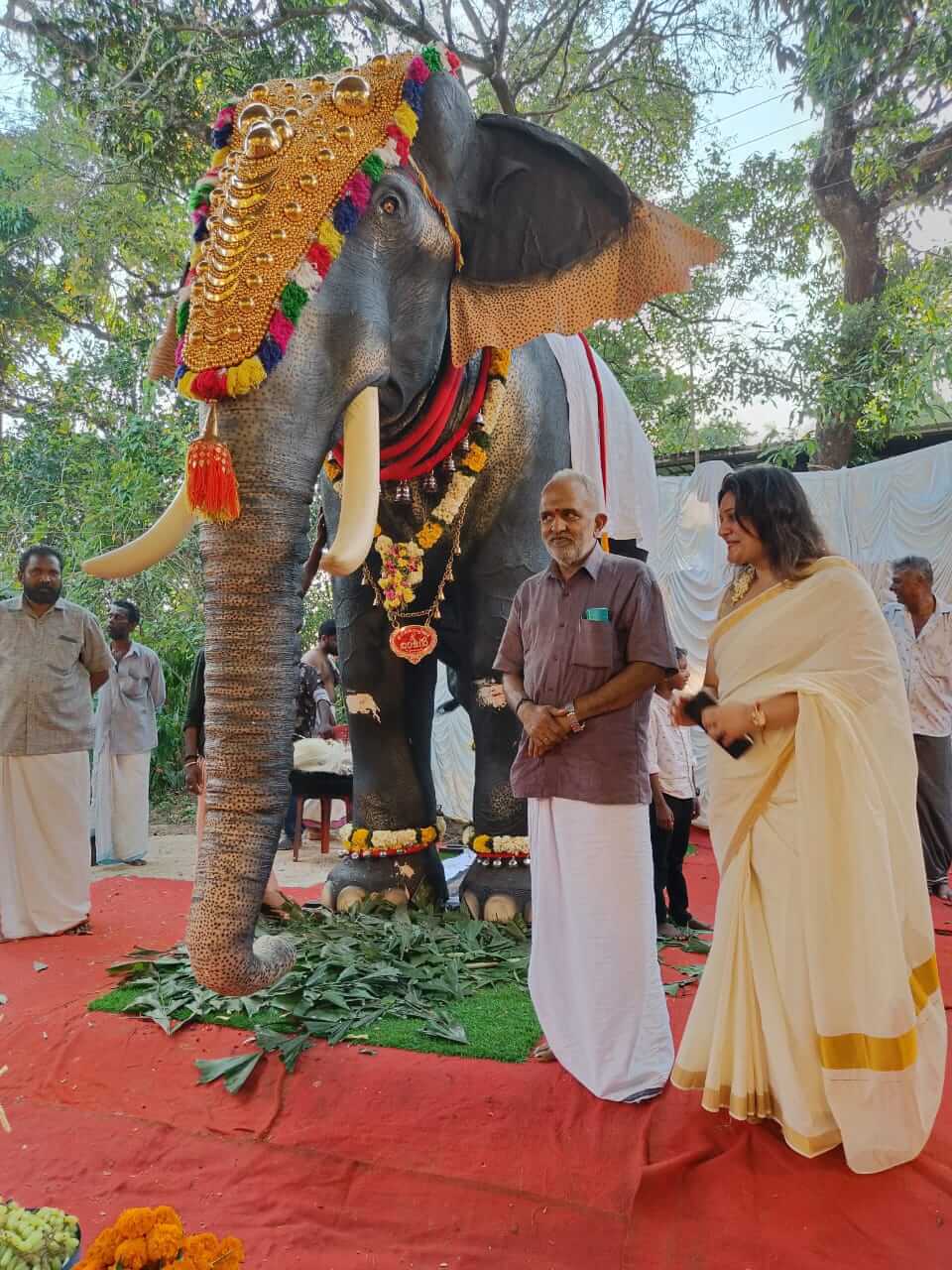 The frustration of captivity leads elephants to develop and display abnormal behaviour. At their wit's end, frustrated elephants often snap and try to break free, running amok and so harming humans, other animals, and property. According to figures compiled by the Heritage Animal Task Force, captive elephants killed 526 people in Kerala in a 15-year period. Thechikkattukavu Ramachandran, who has been in captivity for about 40 years and is one of the most often used elephants in Kerala's festival circuit, has reportedly killed 13 individuals – six mahouts, four women, and three elephants.
In this modern era, PETA India encourages all venues and events using elephants to switch to lifelike mechanical elephants or other means in place of real elephants. For elephants already in captivity, PETA India suggests they be retired to sanctuaries where they can live unchained and in the company of other elephants, healing psychologically and physically from the trauma of years of isolation, captivity, and abuse.
Please encourage your local temple to use a mechanical elephant and send real elephants to live unchained in sanctuaries. You can help in petitioning the chief minister of Kerala to stop the commercial use of elephants and end their illegal captivity.