Mumbai Victoria Drivers Issued Challans
Recently, the Colaba traffic police – along with veterinarian Dr Chetan Yadav, who was acting as a representative of PETA India and is a member of the committee set up by the Honourable Bombay High Court (via a court order dated 22 August 2013) to check on Victorias – carried out a surprise inspection at the Gateway of India and Nariman Point. The traffic police issued more than a dozen challans to Victoria drivers for violating the recent order of Dr BK Upadhyay, Joint Commissioner of Police (Traffic), which bans horse carriages in Colaba and other places and restricts the times during which they may operate in other parts of the city.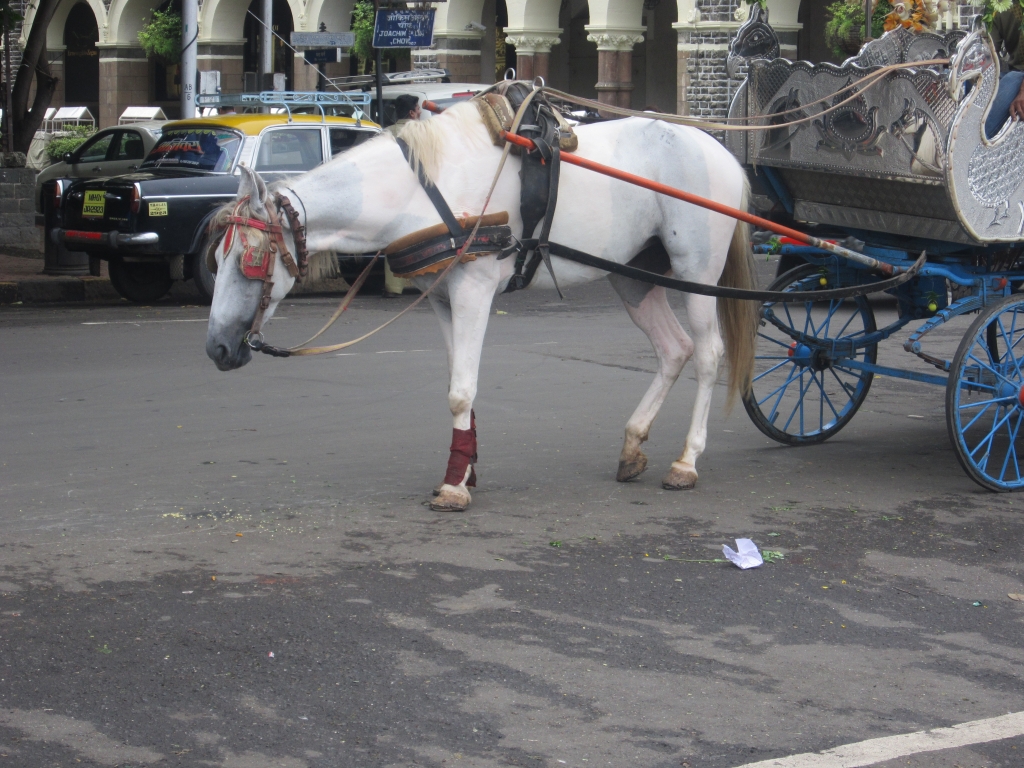 During the inspection, Dr Yadav also observed that all the horses were suffering from foot ailments that were most likely caused by being forced to work on hard ground and having poor farriery, making them unfit for any kind of work. He and his assistant, Sunil Havaldar, an Honorary Animal Welfare Officer, as recognised by the Animal Welfare Board of India, were threatened by a mob of horse-carriage owners and drivers during the inspection, despite the presence of police officers.
In the past, PETA investigators have documented that horses in Mumbai are typically kept in filthy, unlicensed stables and given unwholesome food and dirty drinking water – when they receive any nourishment at all. They can often be found with injuries and untreated, festering wounds, and they frequently collapse or cause traffic accidents.
PETA continues its campaign for a complete ban on Victorias, as the regulations are meaningless when they are not followed and do not eliminate the cruelty that the horses endure. Furthermore, the committee formed under the direction of the High Court also faces the threat of violence by horse-carriage owners and drivers when any enforcement attempt is made.
You can help ban the cruel use of Victorias.