Kidnapped Monkey Reunited With Her Family
Happy news!
The traumatised monkey whose kidnapping from Varandha Ghat in Maharashtra was caught on video, which then went viral, was reunited with her family by forest officials and PETA representatives today. Read about what happened to the alleged kidnappers here. And check out these photos:
Two members of the rescue team, PETA staff members Dr Ashish Sutar and Neha Singh, take bananas to entice the kidnapped monkey's family to stick around for the reunion.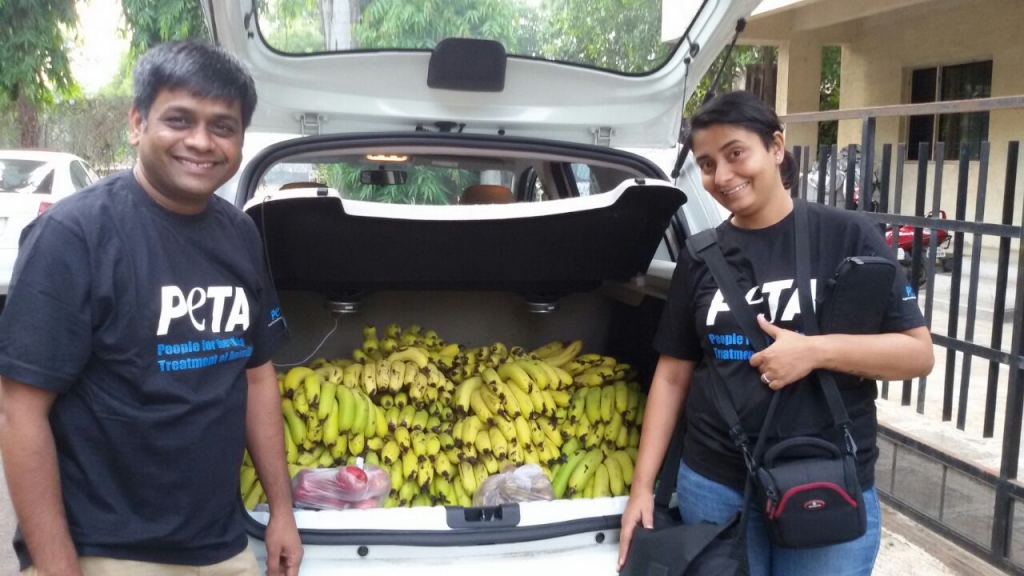 This is the kidnapped monkey before she was reunited with her family.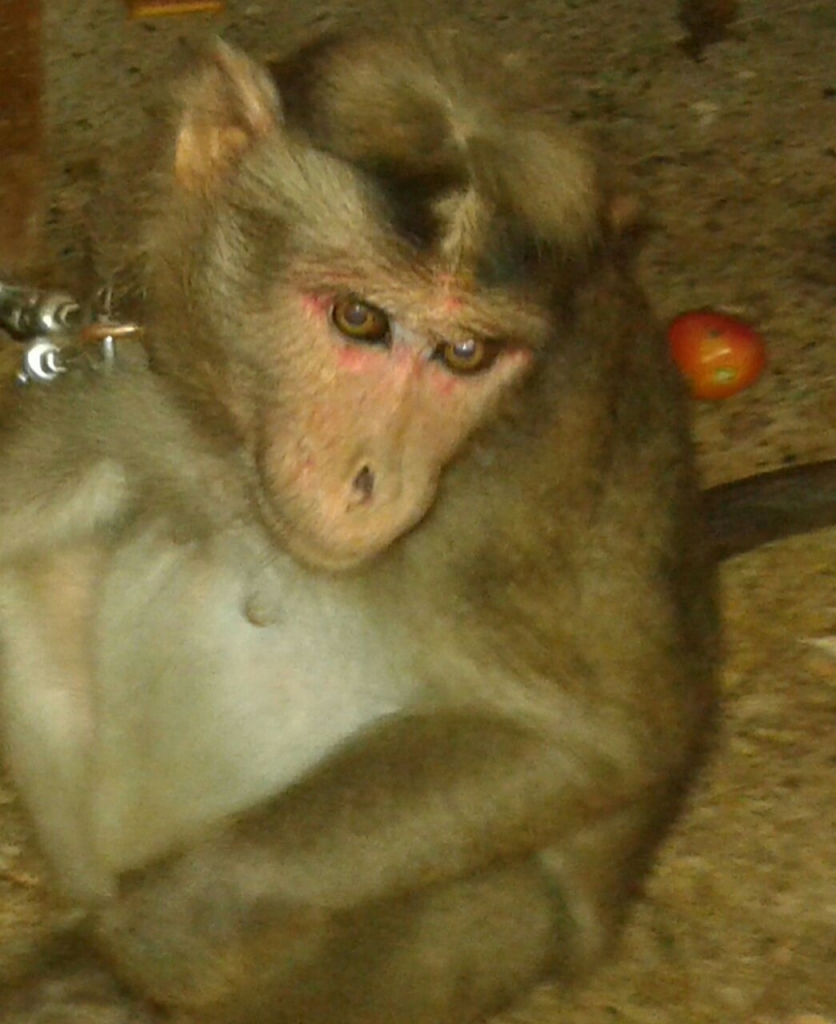 The kidnapped monkey reaches out to touch Neha's finger for comfort.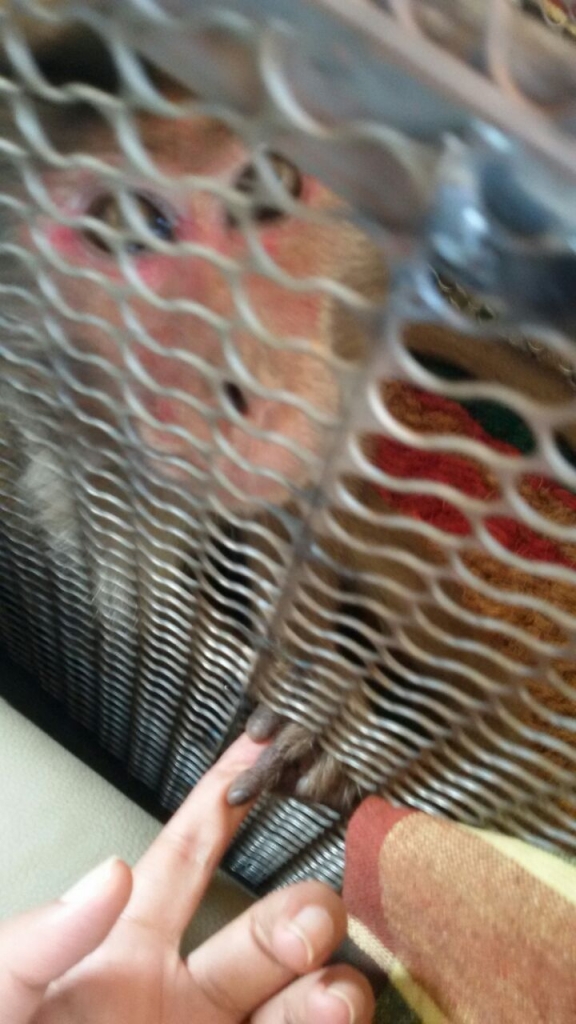 Dr Sutar releases the baby monkey back to her family.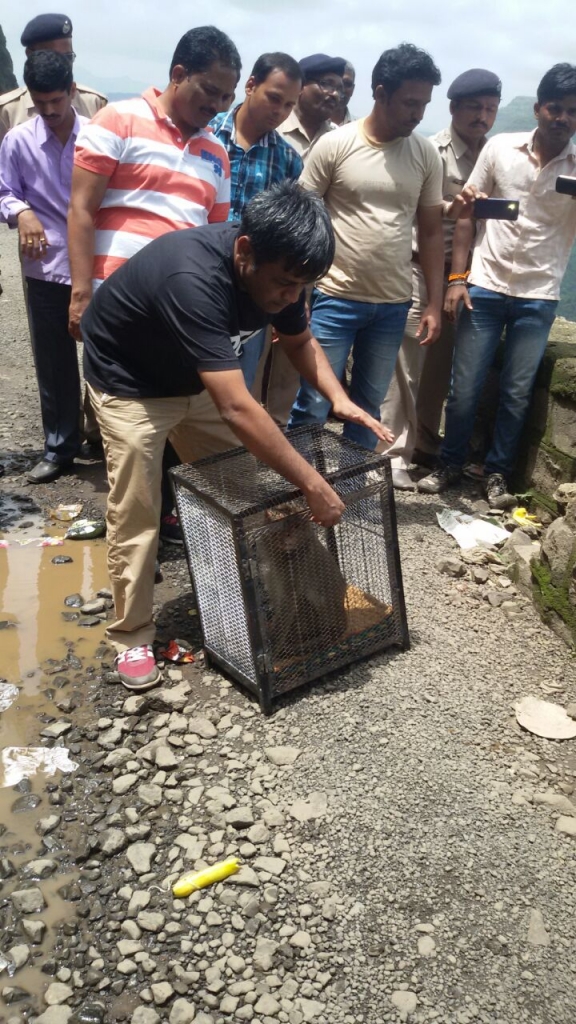 The family of the kidnapped monkey enjoys bananas during her return.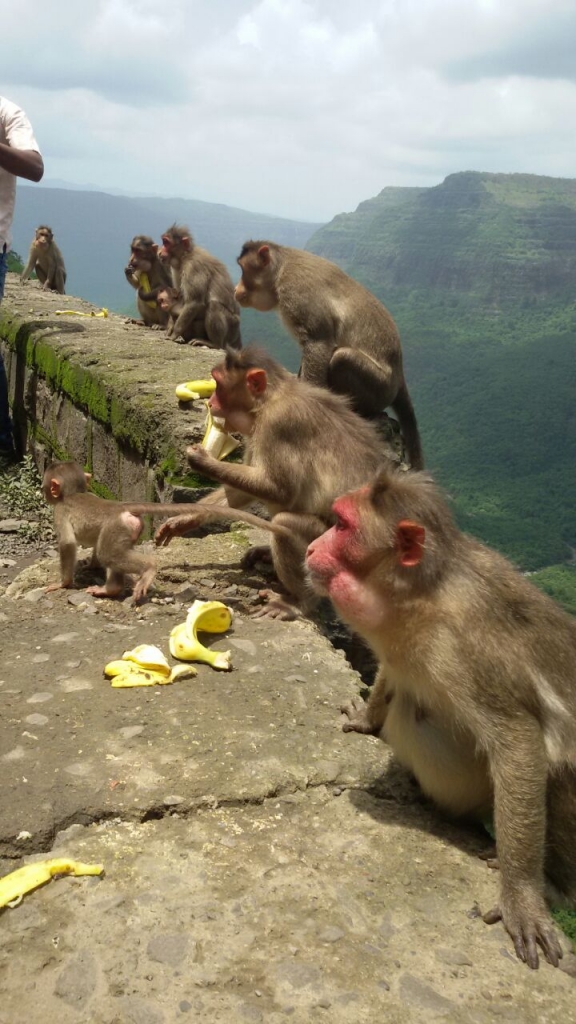 How You Can Help
Contact PETA if you witness cruelty to any animal, and document the abuse if you can. Your action can help nab culprits, save lives and keep animal families together.