Shikshan Mandal Snake Park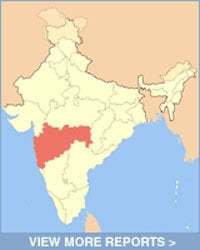 Dholgarwadi, Kolhapur, Maharshtra
July 2005
Three cobras, a python and other snakes were kept in dilapidated wooden boxes that had been placed in deep pits.
Live chickens, frogs, rats and other animals were tossed into the boxes for the snakes to kill.
There was no security to keep schoolchildren and other visitors away from the snakes.
The snakes displayed repetitive, agitated movements.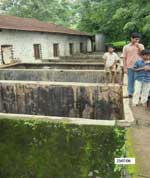 The snakes' pits do not have barriers or signboards, and children can be seen standing over the pits.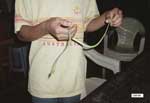 This visitor was allowed to handle a snake.