Use Snapchat to Help Animals? Yes, Please!
Let's just admit it – we all spend a lot of time on Snapchat because it's ridiculously fun. That's why we challenge you to put your Snapchat skills to the test to help raise awareness of animal rights.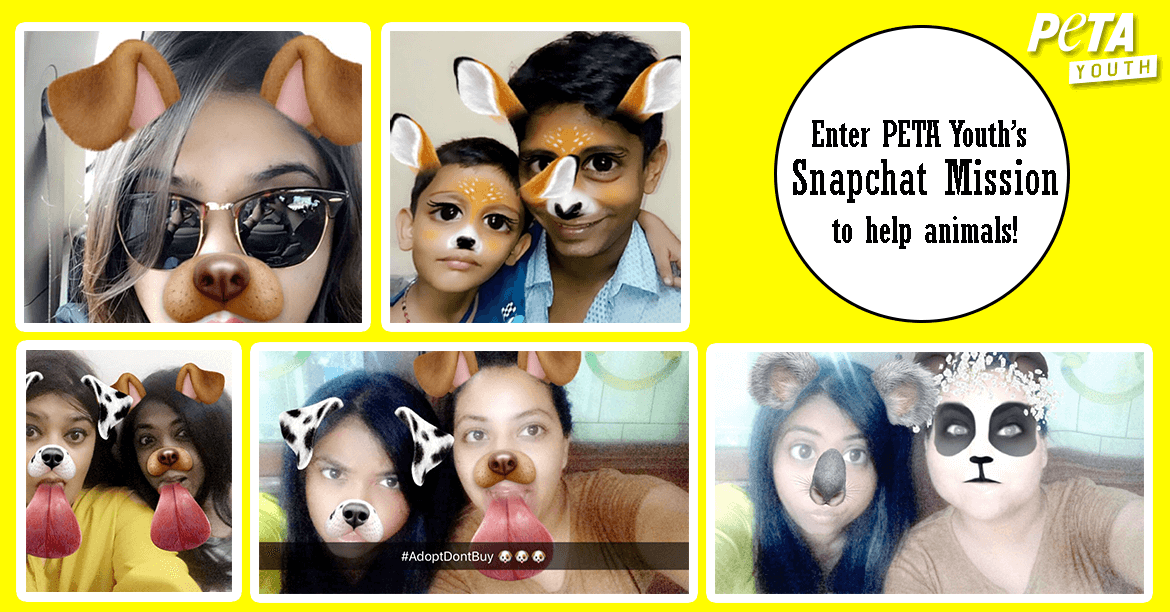 All you have to do to participate in PETA Youth's mission is take a Snapchat picture of yourself with cute animal filters and add a related animal rights message. For example, if you chose a dog's nose and ears, you could say, "Adopt – Never Buy or Breed Dogs". Then send your Snap to all your friends and e-mail a screenshot to us at [email protected] The more people you send it to, the more people will learn about the plight of animals and be inspired to help.
Your Snap might just end up in a future PETA blog post!