This Diwali, Say No to Patakhas
Encourage your friends, family and everyone you know to make this Diwali special for animals, too, simply by not bursting firecrackers! You can take the following two easy steps:
Tweet a photo of your cat or dog with a note encouraging people not to use crackers in a way your dog or cat may say it tagging @petaindia and using the hashtag #SayNoToPatakhas.
For example, your message might look like this: "Crackers scare me!" #SayNoToPatakhas @petaindia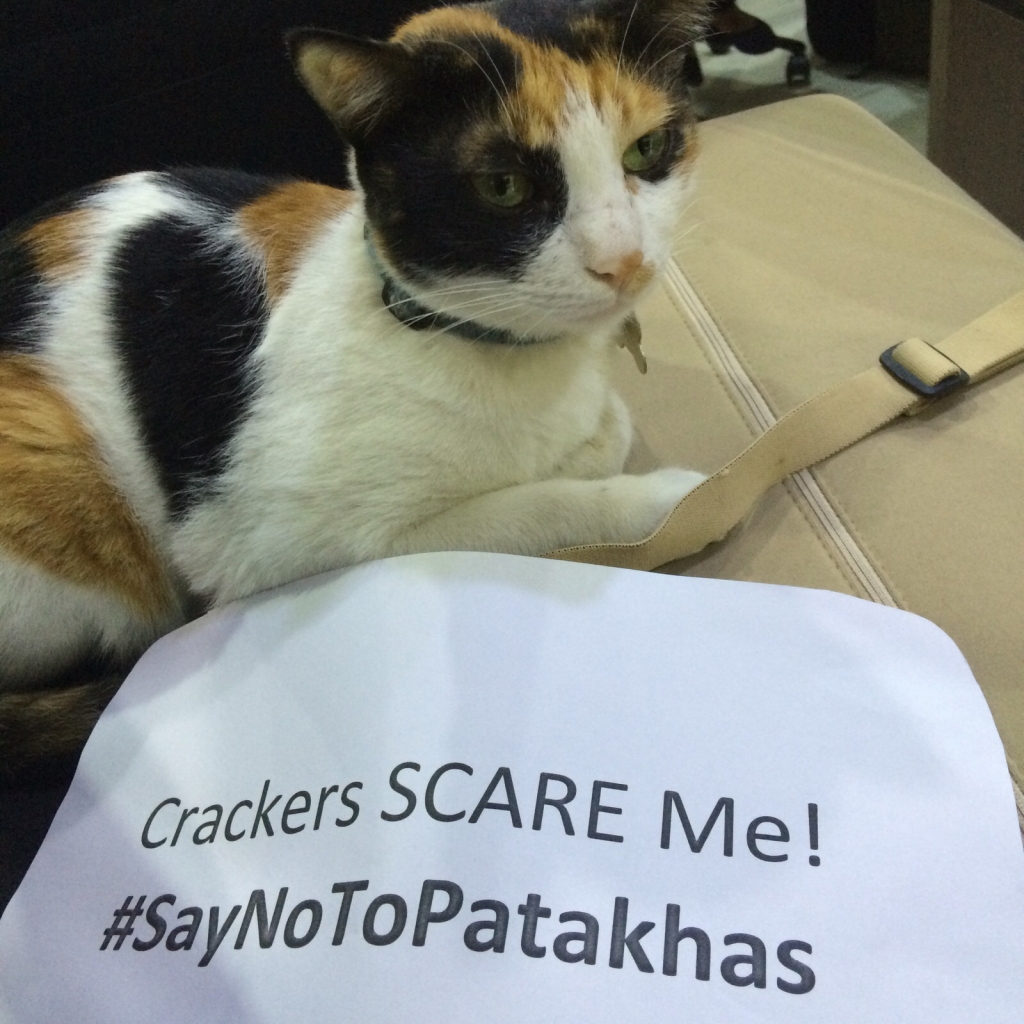 Share your photo on Facebook, Instagram and other social-media pages. We may retweet your inspiring action or share it in a future blog post.
So what are you waiting for? Get going!
NOT a member of PETA Youth's Street Team yet? Join now!