Start the Year off Right: Attend a Seminar on Vegan Living
Do you want to turn over a new leaf in 2017?   Then eat wholesome vegan foods. Plant-based foods can prevent – and sometimes even reverse – heart disease, diabetes and other debilitating illnesses.
You don't have to take my word for it. Dr. Nandita Shah, the founder of SHARAN, a non-profit organization that educates the public about the benefits of healthy vegan living, is offering seminars to help heal people through food. She's hosting a seminar on Reversing Diabetes and Hypertension on 8 January in Mumbai.  There will also be another seminar on January 22 in Chennai and classes in other cities in upcoming months.
Dr. Shah is also offering a Peas vs. Pills seminar to show how the food we eat affects us physically, mentally and spiritually, and to teach us how to take responsibility for our health. The first seminar is on 14 January in Mumbai, but it will be repeated in other cities in the coming months. Tasty and nutritious vegan food will be served at the seminars! For more details on these and other SHARAN seminars, see the upcoming event page.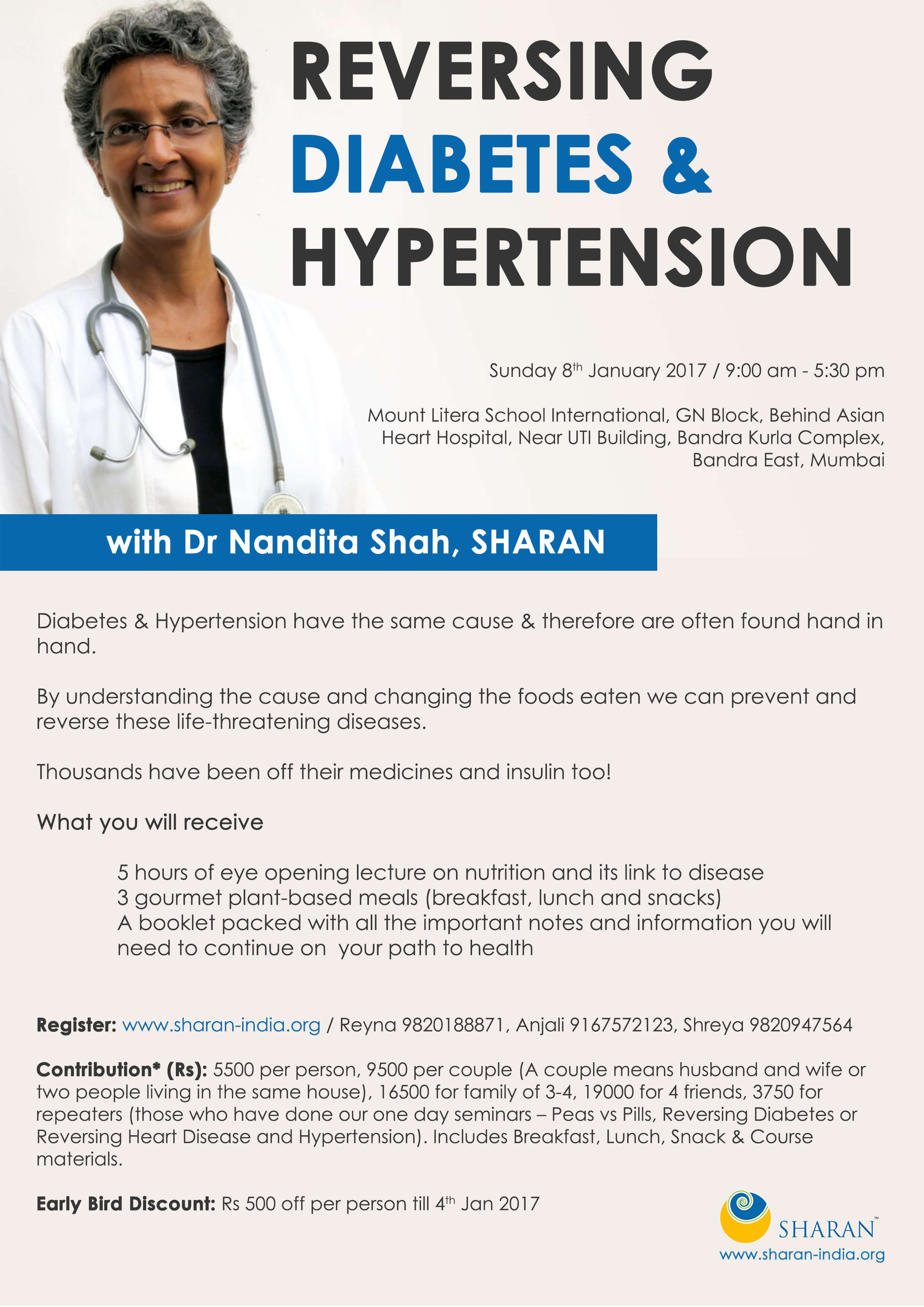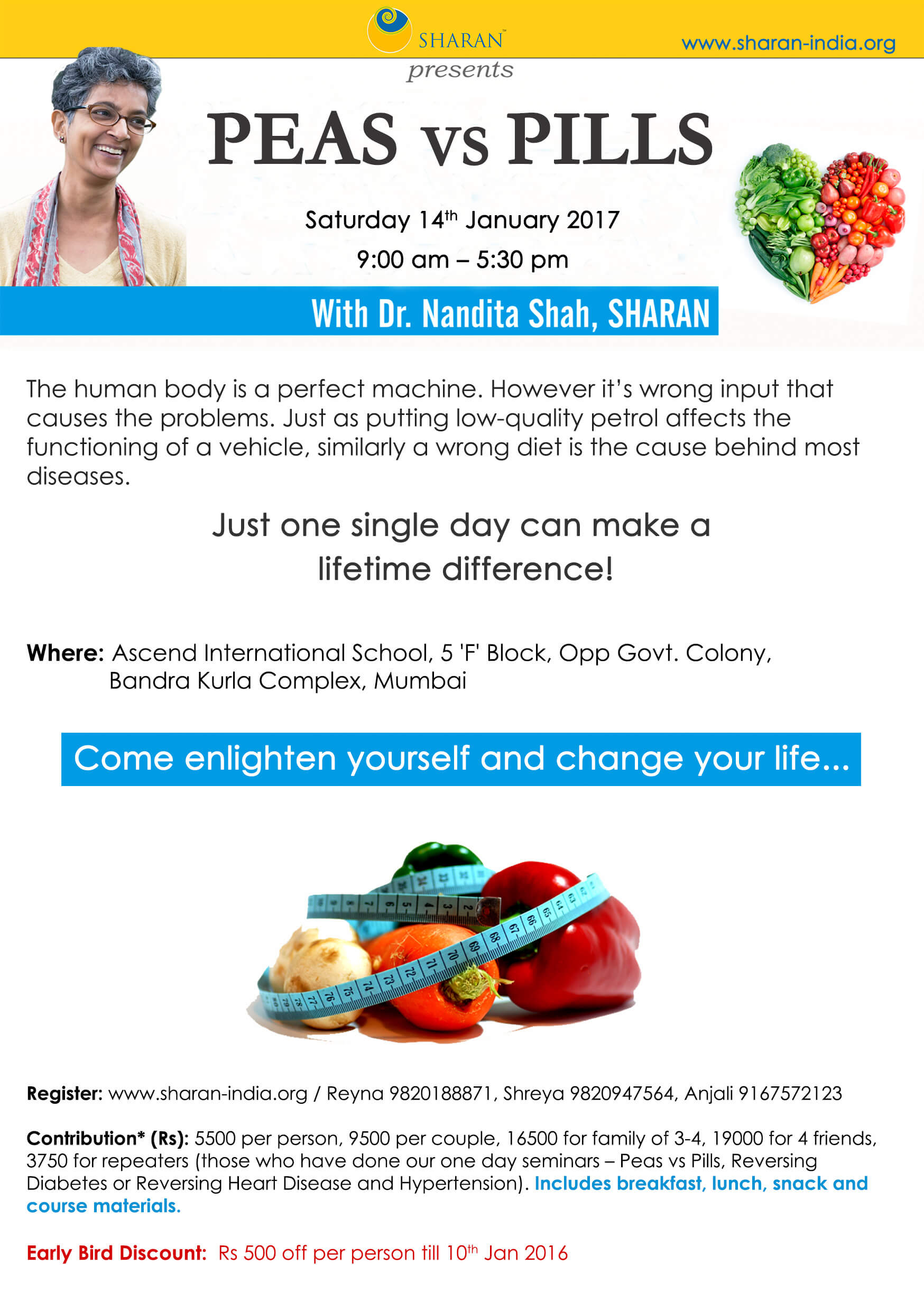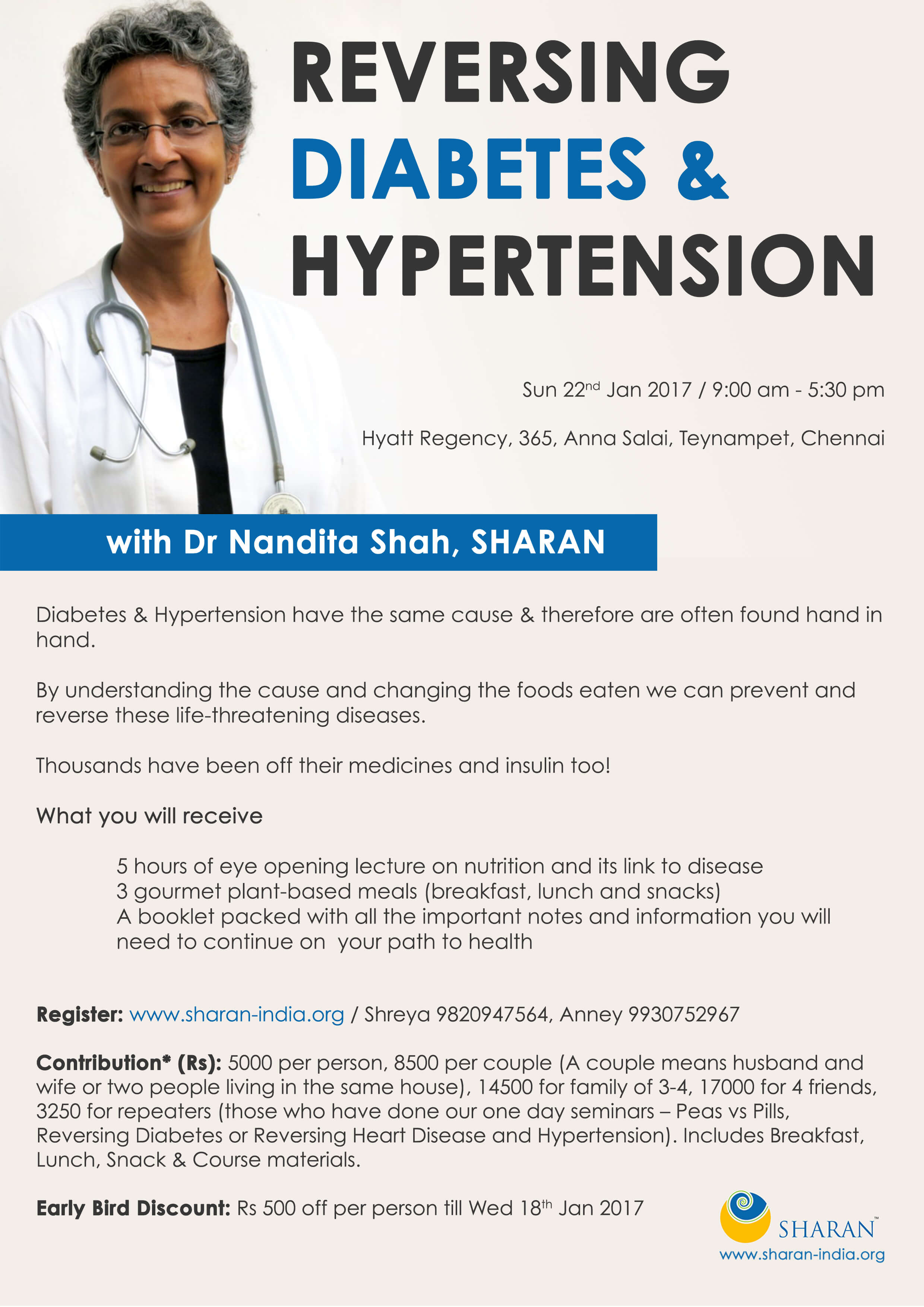 And of course, PETA always offers a free vegan starter kit full of information, recipes and tips for anyone who wants to learn more about vegan living.