Sonu Sood Rescues Pigeon
While Sonu Sood was playing cricket with his son, he spotted a pigeon who was bleeding and couldn't fly. Sonu immediately dropped his bat and carefully picked up the bird. With the help of his PETA pals, the pigeon – now named Gudi because she was rescued on the auspicious festival of Gudi Padwa – was rushed to a local veterinary clinic, where she received medical treatment. She is now recovering.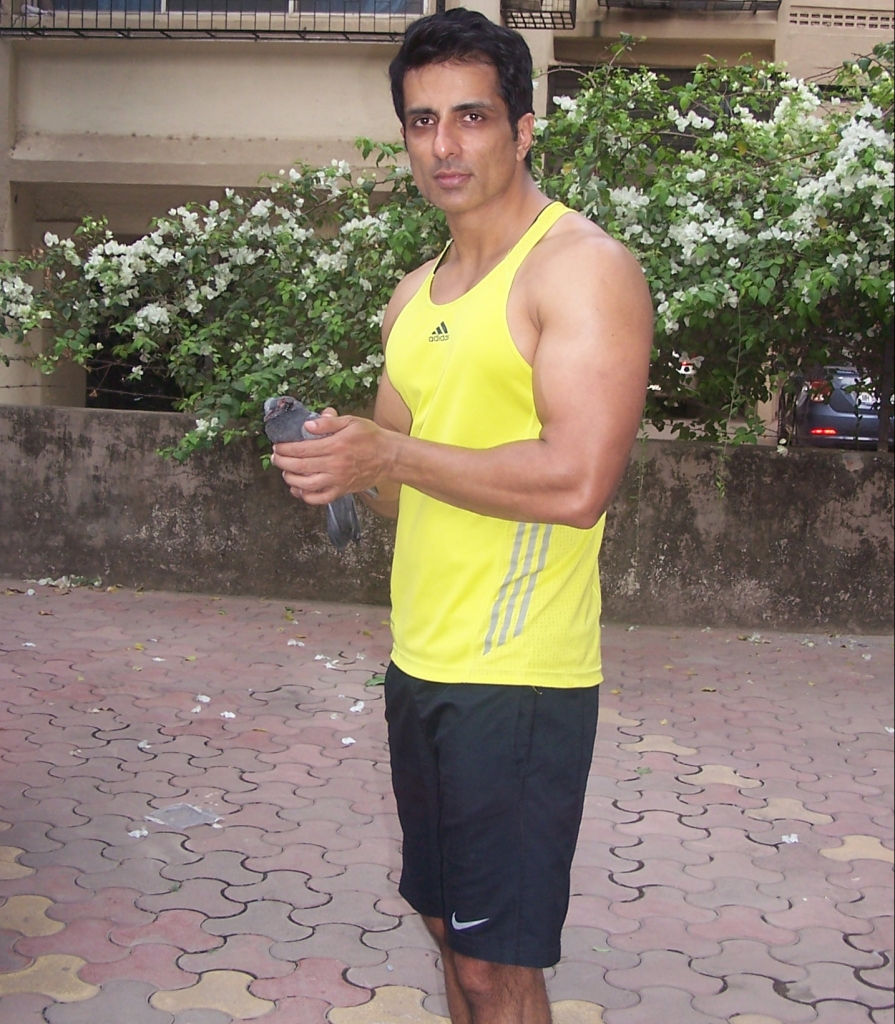 This is not the first time that Sonu has helped animals. He is always on the lookout for animals in distress. And on film sets, he is often seen distributing PETA merchandise to his co-stars and technicians and talking to them about adopting a healthy vegetarian lifestyle or other ways to help animals.