PETA Erects Smoking-Baby Ad in Hyderabad
PETA has erected a billboard showing a baby smoking a cigar next to the caption "You Wouldn't Let Your Child Smoke" and going on to read, "Like Smoking, Eating Meat Increases the Risk of Heart Disease and Cancer. Go Vegan", in Banjara Hills, Hyderabad.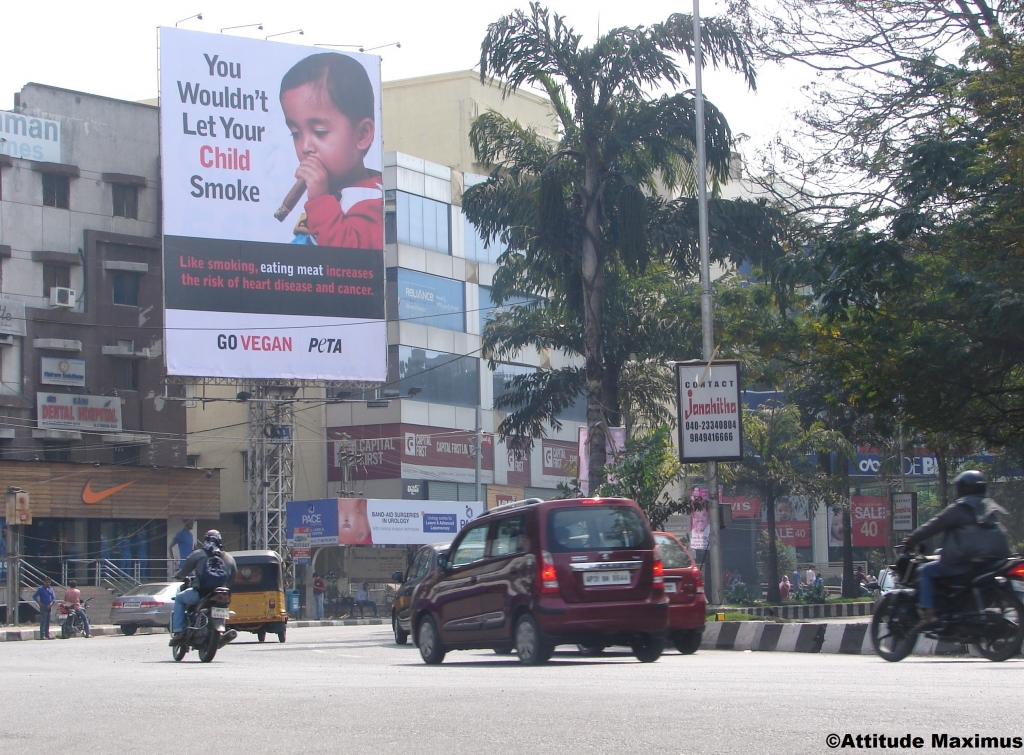 Lifestyle-related cancer is reportedly on the rise in Hyderabad, so the city was a natural fit for PETA's new life-saving campaign, which urges people to throw out meat and dairy products, just in time for World Cancer Day, 4 February.
The same ad was rejected in Bangalore after billboard companies found it controversial.
According to an article in the British Medical Journal, India has some of the highest cancer rates in the world.
Like smoking, eating meat has been directly linked to increased rates of cancer, heart disease and strokes. It's also bad for the environment: raising animals for food produces huge amounts of greenhouse gases and pollutes the water.
Vegans don't just help save their own lives – they prevent animals from suffering intensely on crowded, filthy factory farms and in slaughterhouses, where many are slaughtered while they are still conscious.