John Abraham's Autographed Jersey on Auction Block for Animals
One of Bollywood's hottest leading men, John Abraham, has a heart as big as his sex appeal – for proof, just look at the jersey for his team, NorthEast United FC, that the star signed and donated to be auctioned. Proceeds will go to Animal Rahat, a non-profit group that provides animals who are forced to work with veterinary care and other relief. The auction is live on eBay.
"The bulls, donkeys, horses and other animals who pull heavy loads day in and day out are in desperate need of care", says Abraham. "I couldn't be more pleased that this jersey will go to support Animal Rahat's tireless efforts to help these animals."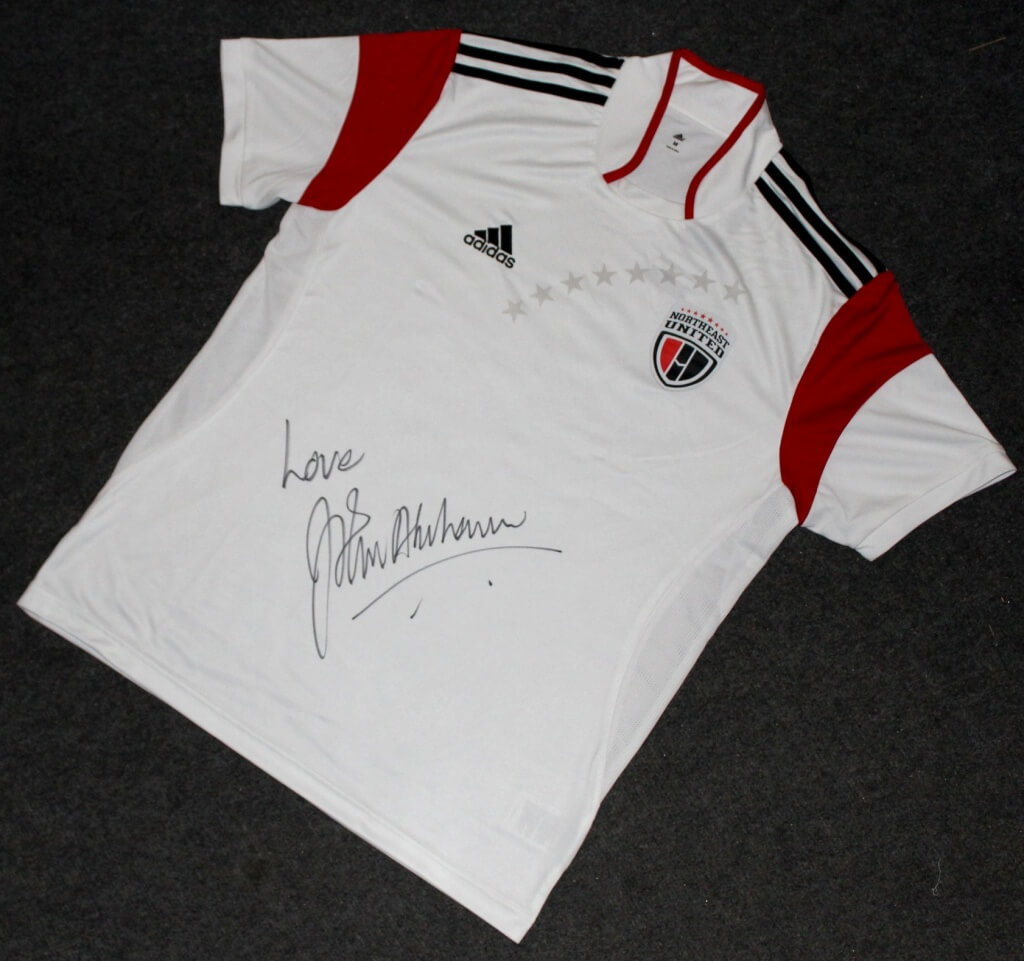 This isn't the first time Abraham has helped animals. He previously called on the Ministry of Environment, Forest and Climate Change to make all circuses in India animal-free and starred in an ad that called on everyone to let birds be free – not caged.
PETA India supports Animal Rahat, which was founded in 2003 to give relief to horses, bullocks, donkeys and other animals.
Animal Rahat's team of veterinarians, veterinary assistants, animal caretakers and community educators are on call around the clock every day of the year, offering services throughout three districts in Maharashtra. Some of the group's accomplishments include conducting vaccination camps, stopping cruel bullock races and confiscating countless whips, nose ropes, barbed-wire goads, horn-paring equipment and other inhumane devices that add misery to the lives of animals used for work.
NEUFC Jersey Autographed by Bollywood Actor John Abraham