Victories for Animals in Laboratories and Easy Ways You Can Help
It's World Week for Animals in Laboratories – animals who are burned, blinded, cut open, poisoned, starved and drugged in cruel experiments need us to speak up for them!
The tide is turning – with your support, we've achieved some major victories for animals in laboratories, including the following: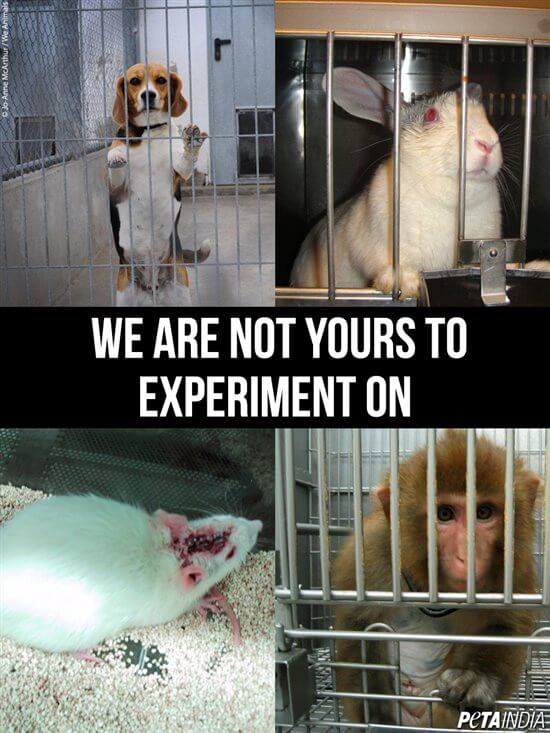 1. India Bans the Importation of Animal-Tested Cosmetics – The Ministry of Health & Family Welfare (MoHFW) banned the importation of animal-tested cosmetics.
2. Cosmetics Testing on Animals Banned in India – Following the removal of animal tests from the cosmetics-testing standards by the PCD 19 Cosmetics Sectional Committee of the Bureau of Indian Standards (BIS), the MoHFW added the cosmetics-testing ban to the existing Drugs and Cosmetics Rules, 1945.
3. BIS Committee Remove Animal Tests for Household Products – The Soaps and Other Surface Active Agents (CHD 25) Committee of the BIS, which determines which tests are required for various household products, decided to remove animal tests from their requirements.
4. Medical Council to Universities: Use Non-Animal Teaching Methods – The Medical Council of India amended their education regulations to call for the use of modern non-animal teaching methods for undergraduate students.
5. University Grants Commission Ban Animal Dissection – The University Grants Commission banned dissection and experimentation (for training purposes) in undergraduate and postgraduate zoology and life-sciences courses. This decision alone is predicted to save the lives of an estimated 19 million animals every year.
But there's still so much more work to do. Here are a few easy ways that you can help stop the suffering of animals used for experiments:
With a few simple clicks, you can send a powerful message that animals are not living test tubes and that switching to modern non-animal methods will result in a win-win situation for everyone.