Enjoy a Dairy-Free Janmashtami
Lord Krishna loved cows. That's why he would never approve of the cruelty that takes place on today's dairy farms.
A PETA investigator documented that cows and buffaloes on dairy factory farms were kicked and struck by workers, denied veterinary care and forced to sit in faeces. These animals are kept chained to cramped, filthy stalls and are artificially impregnated and commonly injected with oxytocin which causes them to have severe stomach cramps similar to labour pains. Shorty after giving birth, they have their calves torn away from them so that consumers can have the milk that nature intended for the calves. When they are no longer profitable to the industry, they are sent to slaughter.
This Janmashtami – and every other time of year – please show kindness by choosing vegan foods such as soya milk and tofu yogurt. Enjoy the recipes below, and have a happy and humane Janmashtami.
Tofu Yogurt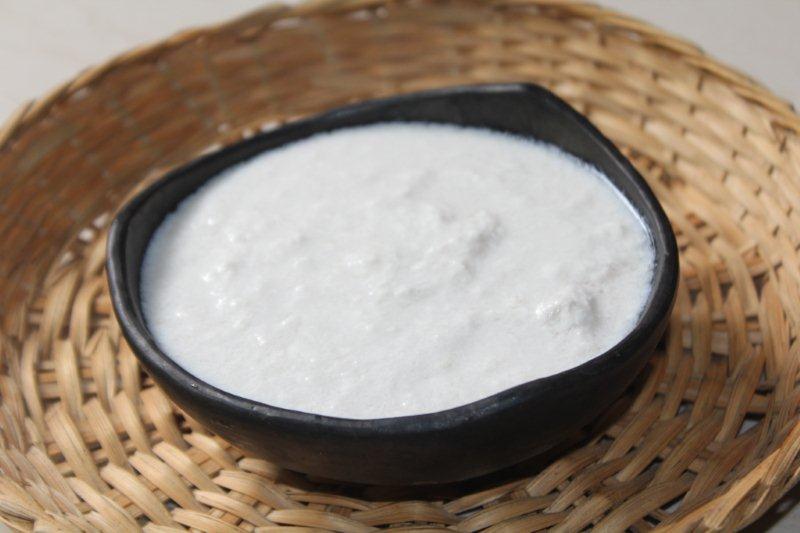 300g soft tofu
1/4 cup vegetable oil
1 Tbsp lemon juice
1 Tbsp prepared mustard
1/2 tsp salt
Blend all the ingredients together until smooth and creamy.
Makes 4 servings
Vegan Murukku
4 cups rice flour
1 cup gram flour
1 tsp salt
3 Tbsps coconut oil, plus more for greasing
Water (as required to knead a soft dough)
Oil, for frying
Mix the rice flour and gram flour together and sieve. Roast for 2 minutes on low heat. Add the salt and coconut oil and mix well.
Divide the flour into four equal parts. Mix each part with a little water to make a thick dough.
Grease the star disc and the murukku maker with a small amount of coconut oil.
Heat the frying oil in a kadai.
Load the dough onto the murukku maker and squeeze the murukkus directly into the hot frying oil. Fry until golden, then drain on tissue paper. Store in an air-tight container (for up to a month).
Makes 10-12 servings
Adapted from http://food.sulekha.com/cripsy-butter-murukku-id23145-31335-recipe.htm
Apple and Almond Halwa
1 cup almonds
1/4 cup canola oil
4 apples, grated
3/4 cup sugar
1 2-in stick cinnamon
2 green cardamoms
1 cup vanilla soya milk powder
Parboil the almonds and blend to make a paste.
Heat the oil in a thick pan and add the apples and sugar, stirring until the texture begins to change. (It is essential to add the sugar at the same time as the apples so that the apples don't get completely mashed.)
Add the cinnamon stick and green cardamoms and stir well.
Add the almond paste and cook on high heat for 2 to 3 minutes.
Reduce the flame and add the soya milk powder. Stir and cook on low heat until the proper consistency is achieved.
Serve hot
 Makes 4 servings
Adapted from http://zeenews.india.com/entertainment/gourmet/recipe/recipe-apple-and-almond-halwa_2214.htm
Makhaane Ki Kheer
2 Tbsp canola oil
50 gm makhaane
1/2 cup sugar
4 choti elaichi
10–12 almonds, chopped
1 litre vanilla soya milk or almond milk
Heat the oil in a pan and sauté the makhaane over a low flame. Allow to cool, then crush into coarse pieces.
Place the makhaanas and nondairy milk in a deep pan and bring to a boil. Simmer over a low flame, stirring occasionally, until the makhaanas are cooked through and the milk thickens.
Add the sugar and elaichi and stir until the sugar is dissolved. Simmer for 10 to15 minutes.
Garnish with almonds before serving. Serve hot or chilled.
Makes 4 servings
Adapted from http://zeenews.india.com/entertainment/gourmet/recipe/recipe-makhaane-ki-kheer_2211.htm