Celebrate Diwali With Cruelty-Free Gifts
Diwali will be here soon, and you know what that means: good food, festive gatherings with family and friends and presents for all your loved ones! If you're like us and still have some last-minute shopping to do, PETA's easy animal-friendly gift and celebration ideas will delight everyone on your list: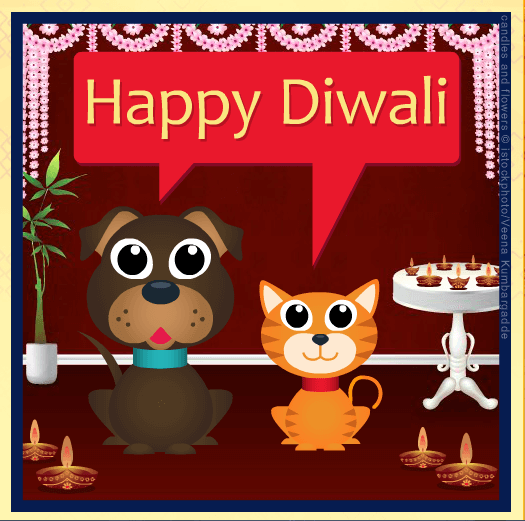 Get personal: Personalise your Diwali wishes with a handmade card, or send PETA's super-cute animal-friendly e-card.
A scentsational gift: Bring a smile to a special someone's face with Omved's handcrafted vegan soaps (blended with pure essential oils), soy wax candles, aromatic massage oils and other indulgent spa-worthy treats. Check out cruelty-free shower gels and other personal-care products from Future Skin and the other companies mentioned on PETA's "Don't Test" list. For cruelty-free cosmetics, try AloeVeda, Trumount Cosmeceuticals and Nature's Co.
Diva-worthy diyas and home essentials:A hand-spun, hand-painted diya will light up anyone's life. Look for beeswax-free diyas in a variety of shapes and vivid colours at your local market or online. Instead of allowing your loved ones to use killer products (literally), pick up cruelty-free cleaning supplies instead from Herbal Strategi.
Vegan shoes: Shopping for a girl or guy? You can never go wrong with shoes! Check out our favourite cruelty-free shoe from Senso Shoes. For enquiries, call 9619440291. Bags, wallets, keychains!: Need to keep track of loose change, gift cards and keys? Pick up a faux-leather wallets, purses, vegan bags and designer key-chains from  Ecowings Cruelty-free fashion never goes out of style.
A sweet treat:No Diwali celebration would be complete without yummy vegan sweets! We love C4 Chocolates' chocolate biscotti, Swiss truffles, almond rocks and other handmade dark-chocolate confections. (Be sure to stick to the vegan-friendly, dark-chocolate options.) And if that's not enough for the sweet tooth, Amore Gourmet Italian Gelato's vegan sorbetscome in fresh flavours, such as fig, guava, papaya and chocolate (our favourite). And if your an absolute slave for all things sweet, check out QC Bakers Street, Nutty Peanut Butter, and  Conscious Foods . Be sure to check out Staeta's soy milk in a variety of yummy flavours, including chocolate and kesar pista.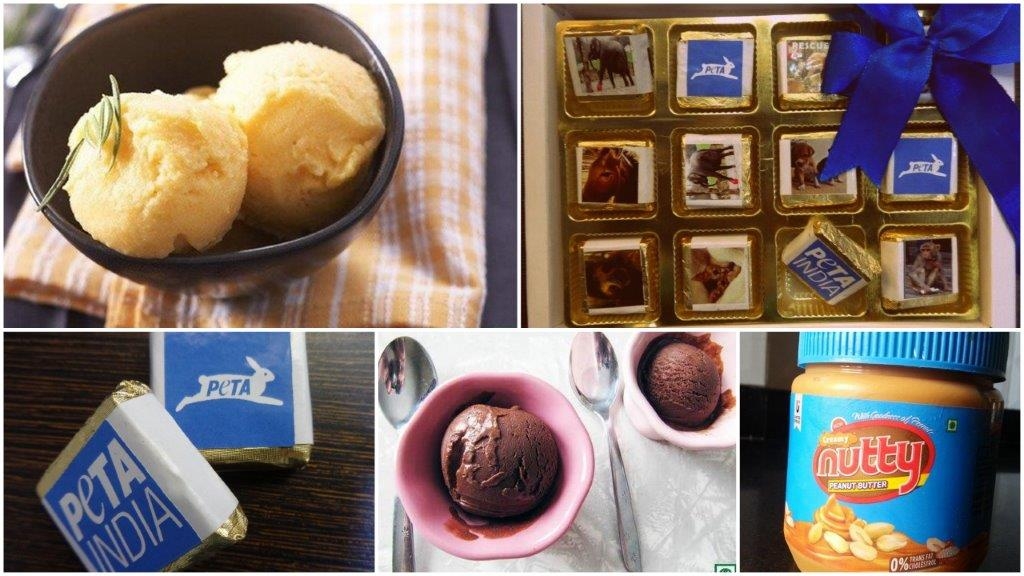 And to top off your treats: If you're hosting your own celebration, be sure to include animal-friendly Rich's Whip Topping. This luscious dairy-free whipped topping will make your homemade vegan sweets that much more delicious.
Don't forget to check out these recipes for delicious vegan Diwali sweets.
Here's a bonus recipe to get you started. Happy Diwali, everyone!
Badam (Almond) Halwa
3 cups almonds, soaked in water for 2 hours and drained 

2–3 cups soya milk (try Staeta brand)
2 Tbsp. vegan margarine
3 cups sugar
1 tsp. cardamom powder
1 tsp. canola oil
2–3 Tbsp. pumpkin seeds
2–3 Tbsp. golden raisins
Place the almonds in a blender. Add enough soya milk to cover by at least ½ inch. Blend until you have a pancake-like batter (slightly grainy but without any large pieces).
Melt the margarine in a non-stick skillet or cast-iron pan. Stir in the almond paste and sugar. Cook over medium-low heat, stirring constantly, until the paste has lost most of its moisture. Turn off the heat and stir in the cardamom powder. Pour onto a plate or serving dish and set aside.
Heat the canola oil in a small saucepan. Add the pumpkin seeds and raisins and stir until the pumpkin seeds start to change colour. Pour over the almond paste.
For a festive presentation, scoop into small cupcake liners before serving.
Makes 4 servings