A Busy Month for Animal Rahat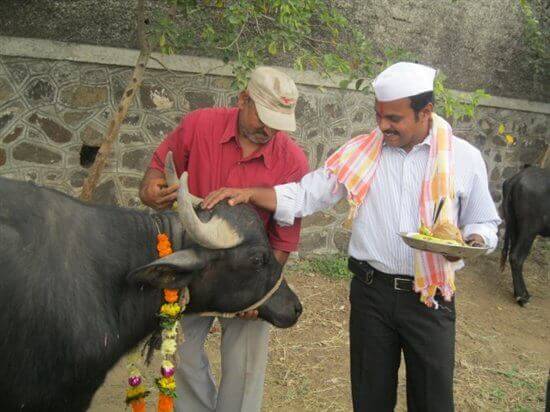 When it comes to helping animals forced to work, nobody does it better than PETA India's friends at Animal Rahat. Every day, these compassionate workers are in the field providing much-needed relief to bullocks, donkeys, horses and other animals. Here are just a few of the ways that Animal Rahat improved animals' lives in October:
Provided veterinary care to 459 sick and injured animals
Convinced an animal shelter to upgrade its housing for 50 ailing donkeys
Rescued and rehabilitated seven animals
Successfully prevented five different bullock races from illegally taking place
Confiscated 13 cruel nose ropes from distressed animals and convinced many more owners to stop using them
Conducted a workshop for nearly 60 police officers to discuss ways to enforce animal protection laws
Influenced the District Collector of Sangli to issue an order enforcing animal protection laws in sugarcane factories
Succeeded in getting several days of rest for 147 ailing animals
Provided 65 donkeys with tetanus vaccinations
The Animal Rahat staff also celebrated Diwali with the animals who live at their sanctuary. The bullocks enjoyed a special treacle treat and dressed up in festive finery for the occasion!
 You can make a difference for exhausted, injured or ill working animals by making a contribution to Animal Rahat – either for yourself or in honour of a loved one. When you read the next report about all the animals who are better off because of Animal Rahat, you'll know that you helped make it possible!