Anoushka Shankar Thinks Mumbai's Victorias Are Out of Tune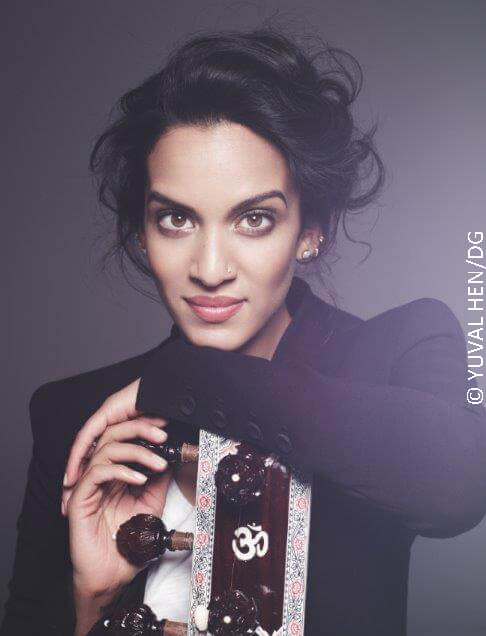 Anoushka Shankar's music continues to touch people's hearts – but one thing that breaks her own is the terrible treatment of the horses used to haul carriages, known as Victorias, in Mumbai. The musician – who is in India on tour and to promote her new album, Land of Gold – took time out of her busy schedule to send an urgent letter on behalf of PETA to Chief Minister of Maharashtra Devendra Fadnavis, in which she asks him to put an end to this cruelty by rehabilitating the horses and helping drivers make the transition into other professions.
"I often stay at the Taj but have always been saddened to see Victoria horses struggling to walk on swollen joints while being forced to give so-called 'joyrides' which are not joyous at all for them", she writes. "Especially in a car-heavy city such as Mumbai, Victorias are out of place. They not only harm animals but also put humans at risk of injury."
Recently, after a veterinarian and animal-welfare officers from PETA, Animal Rahat, and People for Animals (PFA) submitted an inspection report, the central government advisory body Animal Welfare Board of India (AWBI) ordered the Maharashtra government to present a rehabilitation plan for Mumbai's Victoria owners, drivers, and horses to the Bombay High Court without delay. On 24 April 2016, the Supreme Court directed that this presentation be made to the court. The AWBI also wrote to the city's police commissioner urging him to stop cruelty to horses.
PETA and PFA have met with various state government officials, including the Maharashtra Chief Secretary and the Municipal Commissioner of Mumbai, to persuade them to submit a rehabilitation plan to the Bombay High Court immediately, as per the Supreme Court directive, so that the use of dangerous, illegal horse-drawn carriages in Mumbai can come to an end.
PETA had earlier provided the Bombay High Court with reports and videos of cruelty to horses from its numerous inspections of the city's Victoria industry. These reports reveal that the animals were often injured, sick, or severely malnourished and that they were forced to stand amidst their own waste in filthy and decrepit stables. Inspectors also found that they were frequently denied adequate rest, water, and veterinary care. In addition, forcing them to spend their entire lives on concrete – when their bodies are adapted for walking on grass – is inherently cruel. Once horses lose function in a joint – as often happens when they're made to walk on hard surfaces or haul heavy loads – more stress is placed on the other joints, tendons, and ligaments. As a result, the healthy parts of the legs are subjected to more wear and tear, leading them eventually to become inflamed. No veterinary medicine or surgery can cure or reverse this condition.