36,000 Bullocks to Have a Better Life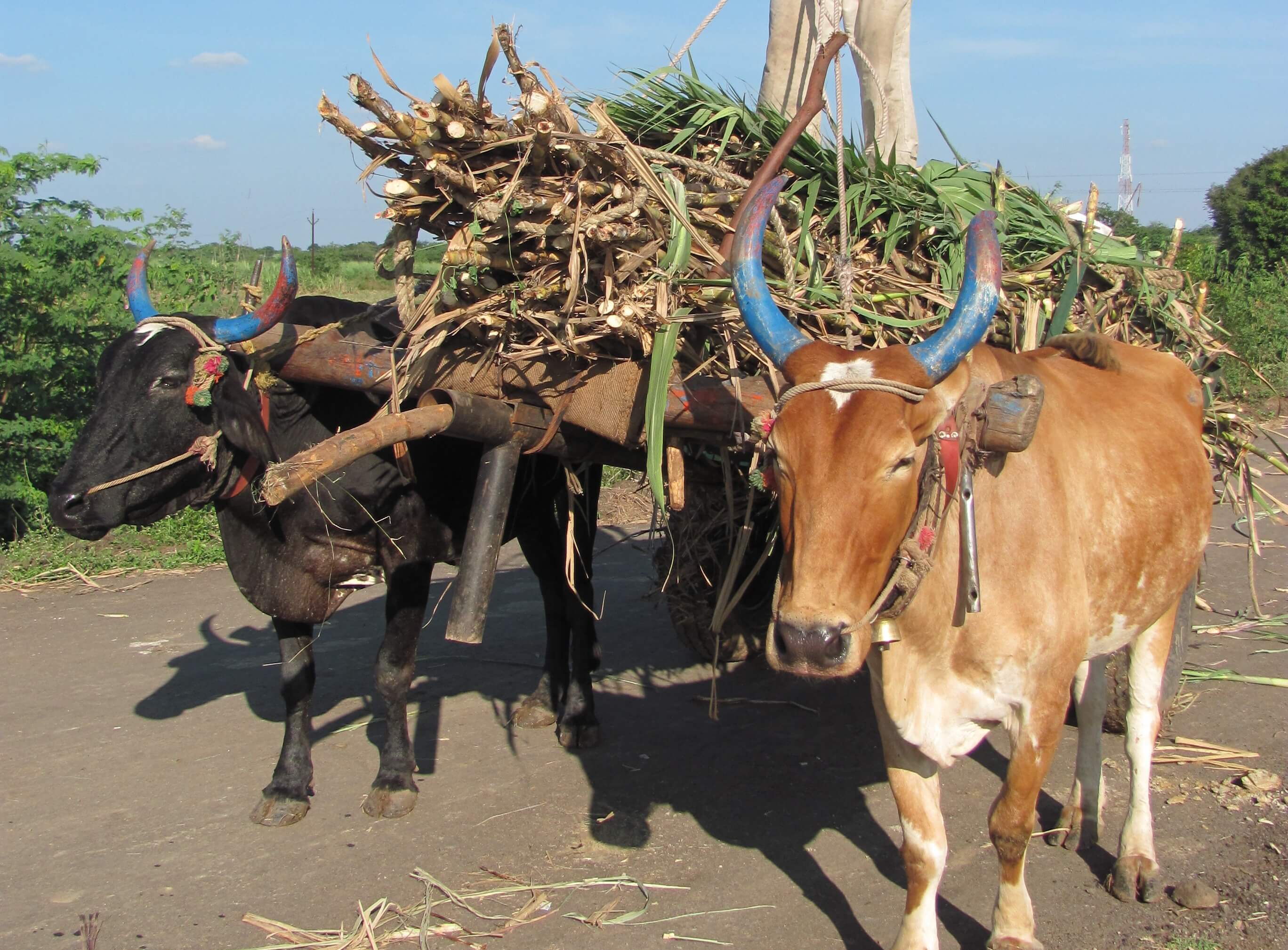 They suffer from physical exhaustion, muscle strain, laboured breathing and frothing at the mouth. They are forced to work in the extreme heat and humidity without even a drop of water or a moment's rest. Yes, this is the miserable plight of thousands of bullocks who are forced to pull heavy cartloads of sugarcane.
But now, thanks to our affiliate Animal Rahat, bullocks may be spared some suffering. After continuous efforts by the Animal Rahat team, Sangli District Collector Shyam D Wardhane issued an order to the district's sugarcane mills to immediately implement laws that protect animals forced to work. Beginning immediately, the average load of each cart is to be checked and documented, and mill management is to ensure that the upper legal limit is not exceeded.
Animal Rahat and law-enforcement agencies will closely monitor the implementation of the order.
Other provisions of the order include the following:
Each mill will have a first-aid kit for animals and will appoint a veterinarian on consultation. The mills will ensure that veterinary services are available and accessible to animals in need of medical attention.
Mills will provide animals with essential resources, including shade and drinking water. A sand pit for farriery must also be available on the premises. 
The mills have agreed to bar animal owners from tormenting their animals with a number of commonly used cruel implements, including sharp wires and metal rods with protruding nails that can be jabbed into an animal's neck.
Thanks, Mr Wardhane, for helping animals! If you witness an act of cruelty to animals, please blow the whistle. Shoot us an e-mail at [email protected]. Let's fight animal abuse together!